The Eternal Rainbow
January 10, 2020
You can't take your eyes off it, and in real life it's more beautiful than any photograph you can take. The Golden Gate bridge really does prove that, now and then, mankind can rise above itself and create a thing of beauty.
For me, it has everything; it reflects the Art Deco style of the 1930s, when it was designed and built; its setting couldn't be lovelier, with views every way you look; and the colour chosen for it – "International Orange" – is perfect against the bright blue Californian sky.
Like all great things, the building of the bridge wasn't easy! It seems that the man who took all the credit and whose statue is one of the first things you see when you arrive at the bridge, chief engineer Joseph B Strauss, was actually only a cog in the wheel. Here's my small contribution towards putting the record straight; engineer Charles Alton Ellis, architect Irving Morrow, and engineer Leon Moisseiff should really all be standing in statue form next to Strauss. Strauss did coin the phrase "eternal rainbow" to describe the bridge, though, and as descriptions go, it's pretty good.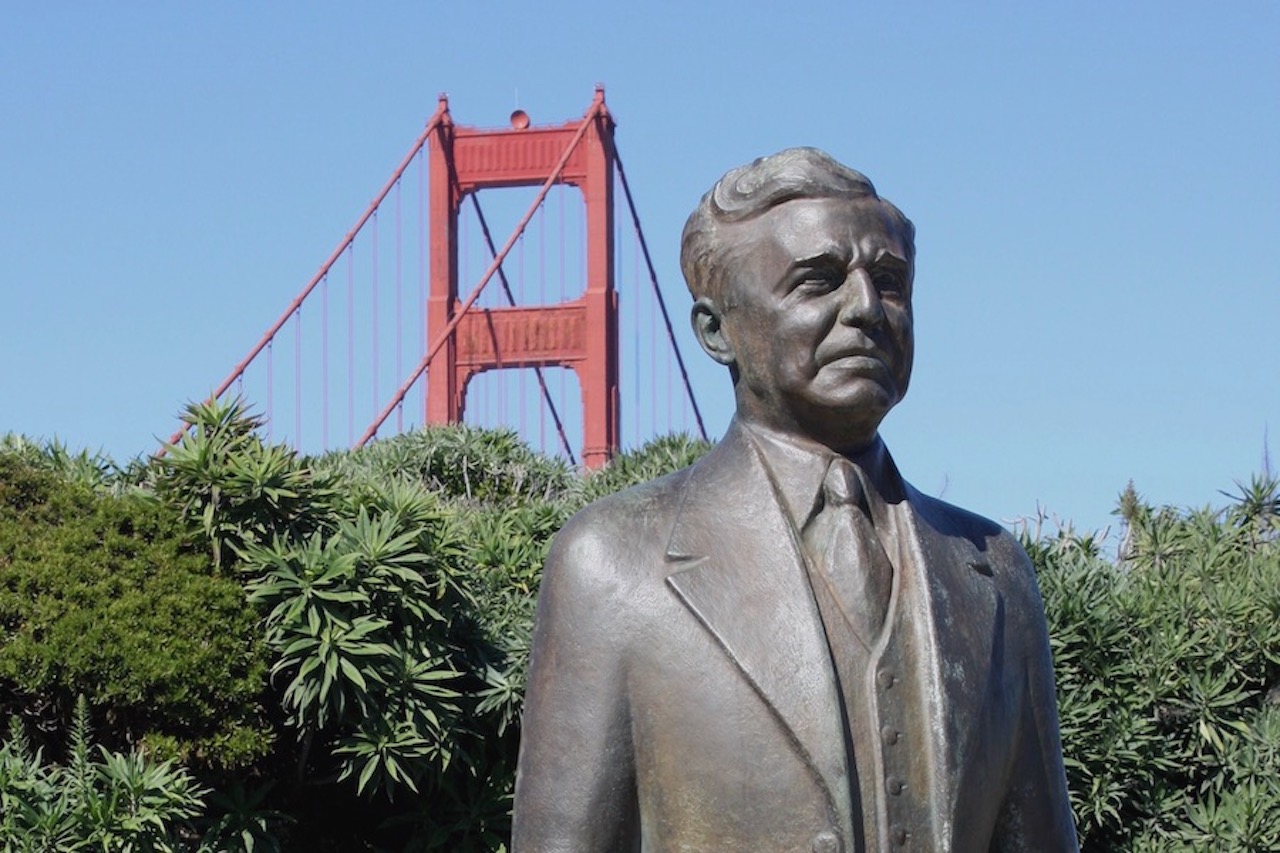 Joseph B Strauss got all the credit
The bridge spans the Golden Gate Strait, between San Francisco and Marin County, and was discussed on and off for decades as a replacement for the ferry services that carried everything, including people and water, to the city. Of course, it has come at a price; like most bridges it is sadly a pilgrimage for disturbed people, and more than 1,600 have committed suicide by jumping off the 245ft-high structure. There will soon be a safety net in place under the bridge and it would be wonderful if some day the warning signs and plentiful crisis phones are no longer needed in a place of such stunning beauty.


For photographers, the visit is a godsend; I don't think you can take a bad picture here. We did see it with the famous fog rolling across it, but only fleetingly from a car. The rest of the time that famous Californian sun was shining down on us, making the Art Deco shapes, orange metal and all sorts of shadows perfect for photo opps! You just have to remember that you're not alone; cyclists and pedestrians mingle along the fenced-off pathways, while vehicles whizz past at a rate of 41 million a year.
On the SanFran side of the bridge is the renovated Bridge Cafe, a 1930s gem, and a gift shop. On the Marin County side are plenty of buses to take you into pretty Sausalito or back across the bridge. And as you walk or drive away, I'll bet you can't stop looking back, for one last glimpse of just about the most beautiful bridge you'll ever see.


Finding the right balance
Just as a bonus, the day we were there an artist was balancing stones in the Crissy Field national park where pathways take you back into the city. Wonders will never cease.
Verdict: One of life's great days out.
Top tip: It's unusual for me to use gift shops but the one at the bridge is high quality and inventive; I bought a replica bridge rivet paper weight in that famous orange colour.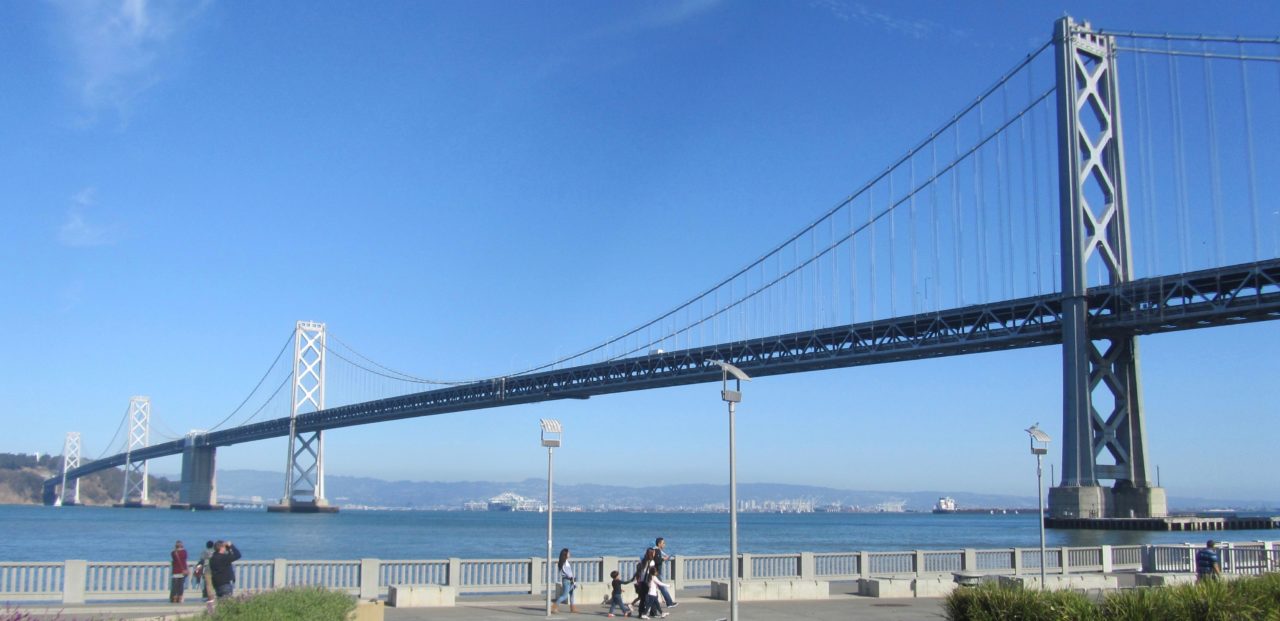 San Francisco's OTHER bridge, the Bay Bridge