The Social Distancing Season
May 8, 2020
THE BOAT RACE, an annual rowing contest between crews from Oxford and Cambridge universities held on the Thames in London since 1836, was due to take place at the end of March. But it was one of numerous events around the world cancelled because of the coronavirus pandemic.
The race is usually the curtain-raiser for the social season, a series of top-class sporting and other events held each summer in and around London. The outlook for the rest of the season remains bleak as Britain, like many countries, remains in lockdown.
But all is not lost, as there are ways to recreate many of the biggest events virtually while self-isolating at home. Nothing compares with, say, watching from the stands as the horse you backed surges towards the finishing line ahead of the field, or witnessing match point in the Wimbledon final in person. But it has to be said, there are compensations if you stay at home. For example, a pair of good tickets for the opera at Glyndebourne can cost around £500 ($618), so you'll save a small fortune.
Wimbledon tickets can cost even more. A pair of debenture tickets for the 2013 final between Andy Murray and Novak Djokovic was listed at £71,000 on a ticket resale site.
The season dates back to the time before the First World War when the aristocracy (ie Downton Abbey types) left their country estates, settled in their London residences and attended grand balls and other social events. The season traditionally ended on the Glorious Twelfth, Aug. 12, the start of the shooting season, when the aristos headed back to their country seats to massacre game birds.
This later evolved into the social season as it exists today. Views on exactly which events should be included vary. No one would argue with the likes of the Chelsea Flower Show, Wimbledon and Royal Ascot, but some lists include gatherings that seem more marginal or primarily commercial.
One-time mainstays such as the Henley Royal Regatta – though still a marvellous day out – receive much less attention than before, and polo events attract little mainstream interest. The sailing races at Cowes Week are, likewise, of rather rarified appeal. Newer events have struggled to gain acceptance, hardly surprising given the tradition-steeped nature of it all. An exception is the Glastonbury festival, which has managed to elbow its way in.
A number of events have been cancelled, at least one – Royal Ascot – may take place but behind closed doors, and decisions are awaited about others.
Here's our selection of the stand-out events of the social season, with up-to-date details of their status. And we've included tips on how to enjoy virtual versions of the ones that have been cancelled if you're self-isolating at home.
WATCH THIS SPACE: We'll update this post as further announcements are made about the events, and we'll suggest virtual alternatives if more are cancelled.
CHELSEA FLOWER SHOW
May 18-23, Cancelled, Going Virtual
THE world's most prestigious and best-loved flower show dates back to 1862, when the Royal Horticultural Society staged the first Great Spring Show in the London borough of Kensington. Since 1912 it has been held in the grounds of the Royal Hospital Chelsea, a retirement home for ex-soldiers. Residents, known as Chelsea Pensioners, wear distinctive scarlet coats.

A visitor in the Great Pavilion at the 2019 Chelsea Flower Show. Photo: RHS/Georgi Mabee. 
In an operation worthy of the army, the show gardens are built from scratch in just 19 days and dismantled after the event ends in five days, returning the hospital grounds to their prior pristine state. The show has a massive profile in Britain, largely due to the royal patronage and BBC TV's verging-on-overkill coverage. Gold medals awarded by the RHS are highly coveted by growers and other professionals.
Of all the great events featured here, this is the one that's embracing the idea of going virtual following coronavirus-enforced cancellation most enthusiastically. The RHS has announced plans for an online virtual Chelsea Flower Show that will be held on the original scheduled dates. A statement released on April 26 says: "Throughout the week the RHS website will become host to an online platform sharing an abundance of free, inspiring content from the great and the good of the gardening world." Maintaining the element of exclusivity that is such a feature of the season, the Monday will be for RHS members only.
Highlights will include virtual tours of private gardens belonging to leading horticultural designers, florists and personalities. There will be a school gardening club for kids, and behind-the-scenes visits to award-winning nurseries. The BBC is joining in with a series about the show that will run throughout the week.
RHS director-general Sue Briggs said: "We really hope the virtual show will help fill the gap caused by the sad but necessary cancellation of this year's show and will inspire more people to get growing."
The virtual edition will certainly be less packed than the real thing, as this is an extremely popular event – 160,000 visitors attend each year, and the Great Pavilion (an enormous tent) gets exceedingly crowded. You can take a virtual tour of the pavilion, and a video on the RHS's website shows colourful highlights from last year's show.
The RHS produces regular podcasts, and a recent episode gave lockdown gardening tips. For a very different take on the subject, check out the 2016 video game Plants Vs Zombies: Garden Warfare 2.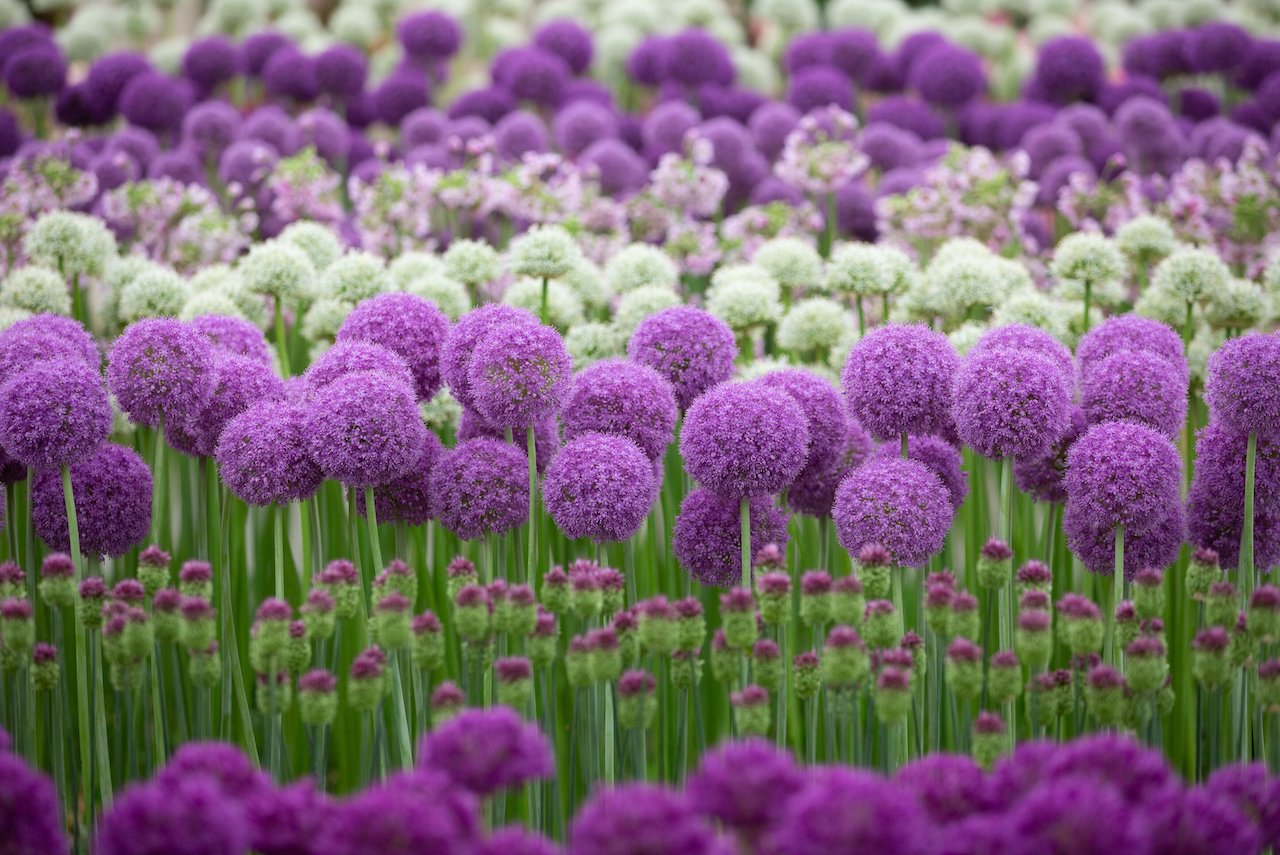 Alliums at the WS Warmenhoven stand. Photo: RHS/Suzanne Plunkett
Visitors relax by the band stand – all photos are from the 2019 show unless stated otherwise. Photo: RHS/Georgi Mabee.
Waiters serve champagne. Photo: RHS/Georgi Mabee.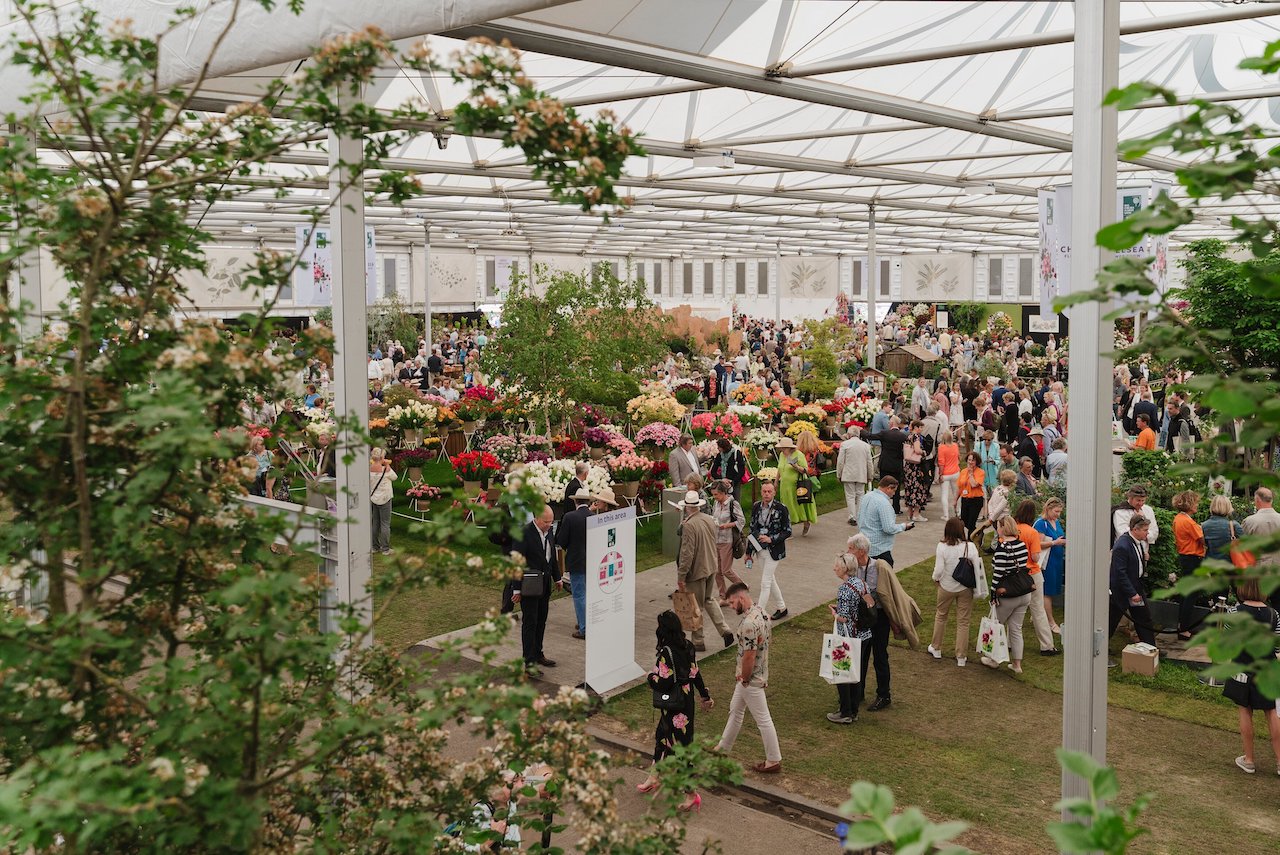 The Great Pavilion. Photo: RHS/Georgi Mabee.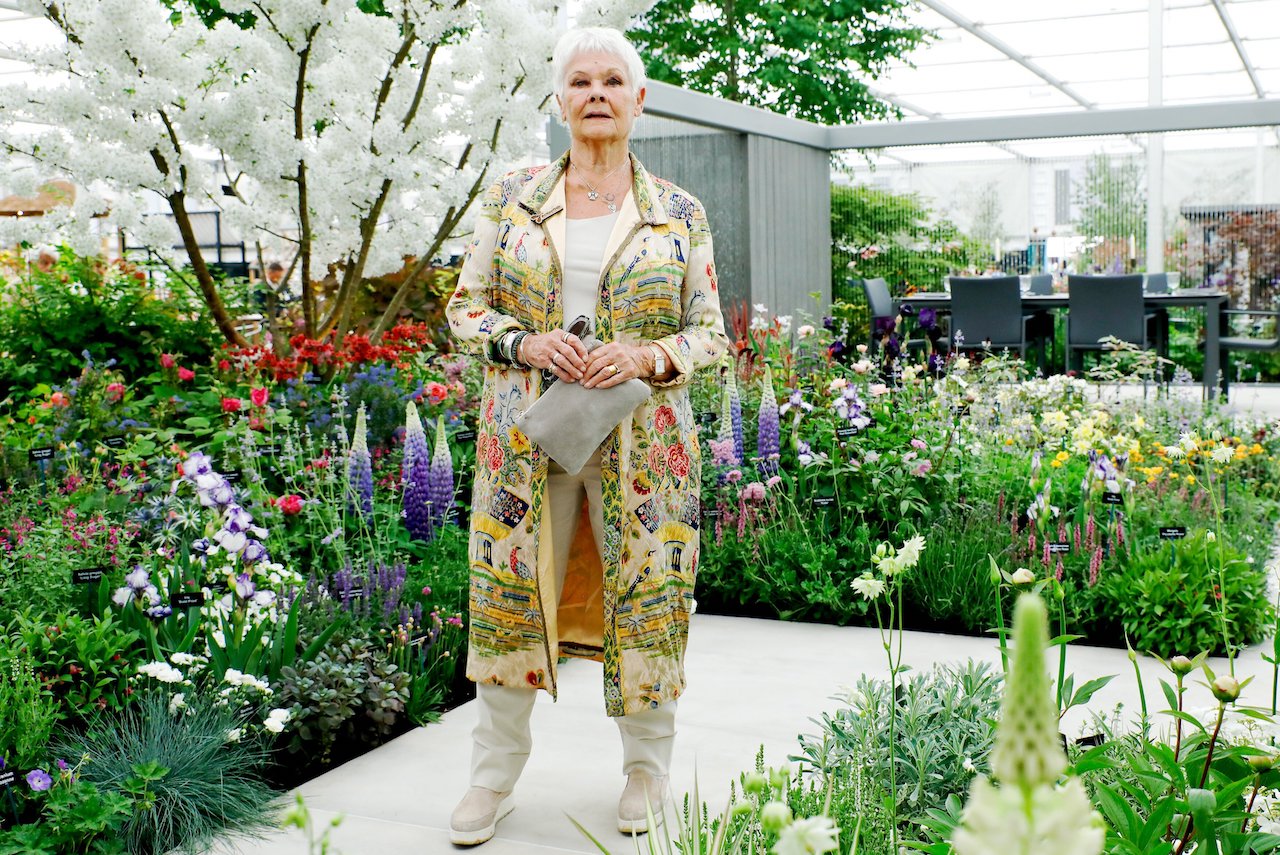 Dame Judi Dench at the Hillier Nurseries exhibition. Photo: RHS/Luke MacGregor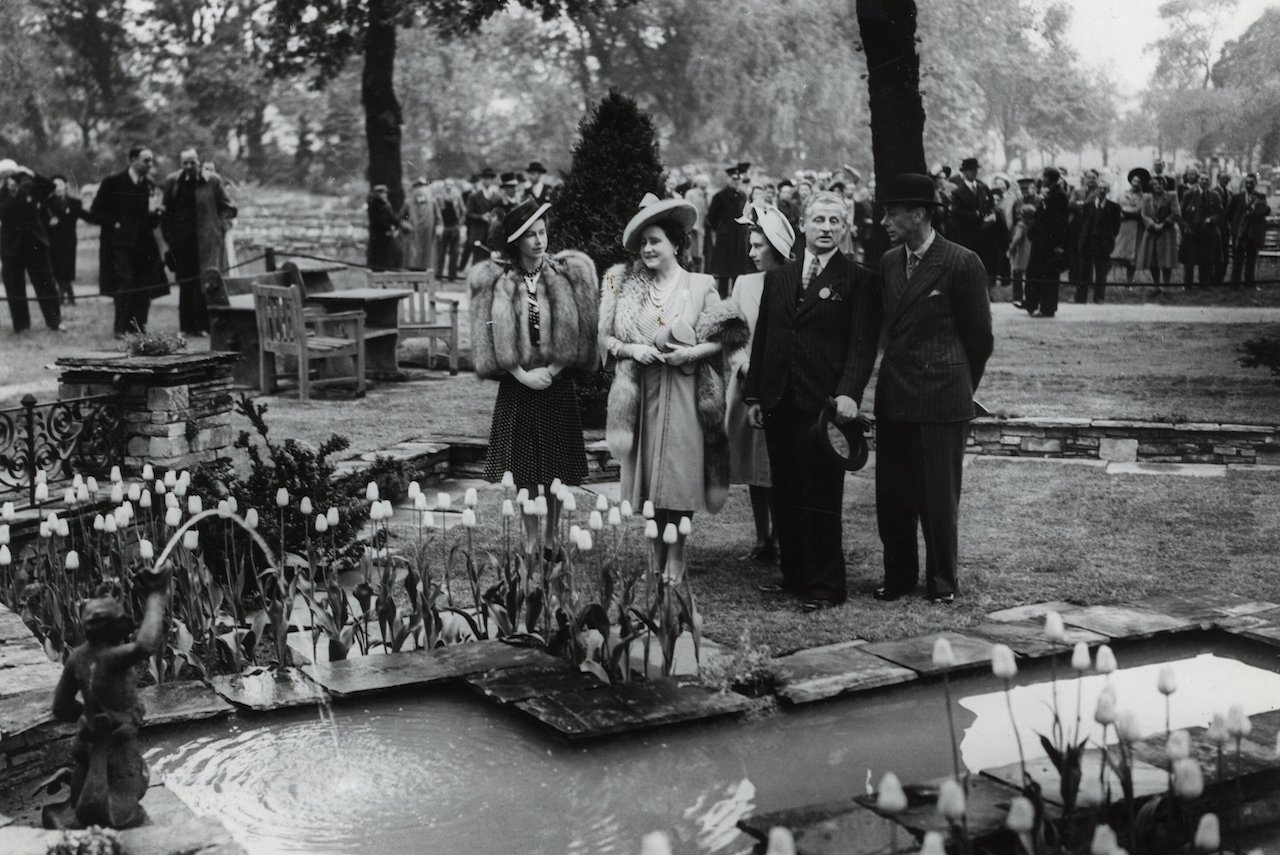 Royal party at the 1947 show. Photo: RHS Lindley Collections.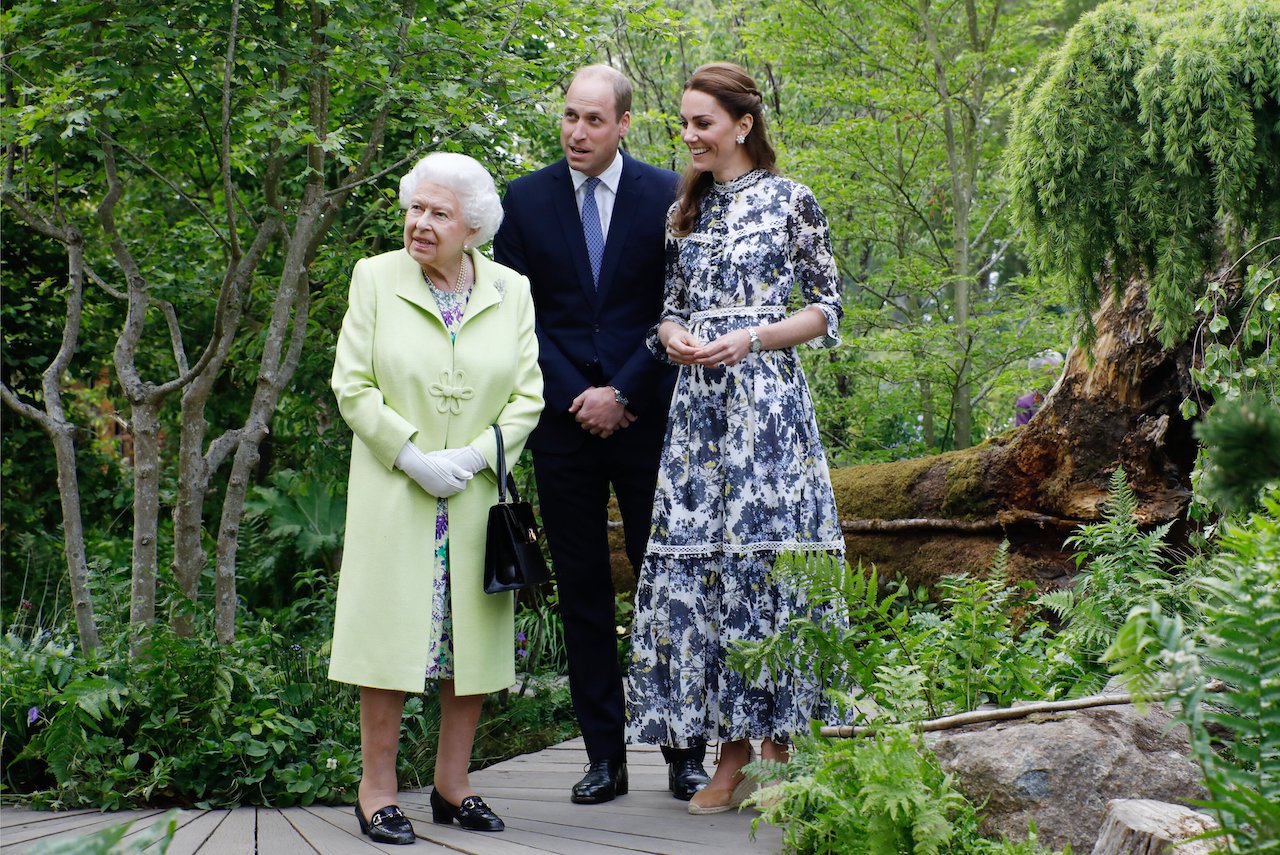 Britain's Queen Elizabeth, Prince William and his wife Kate at the show. Photo: RHS/Luke MacGregor.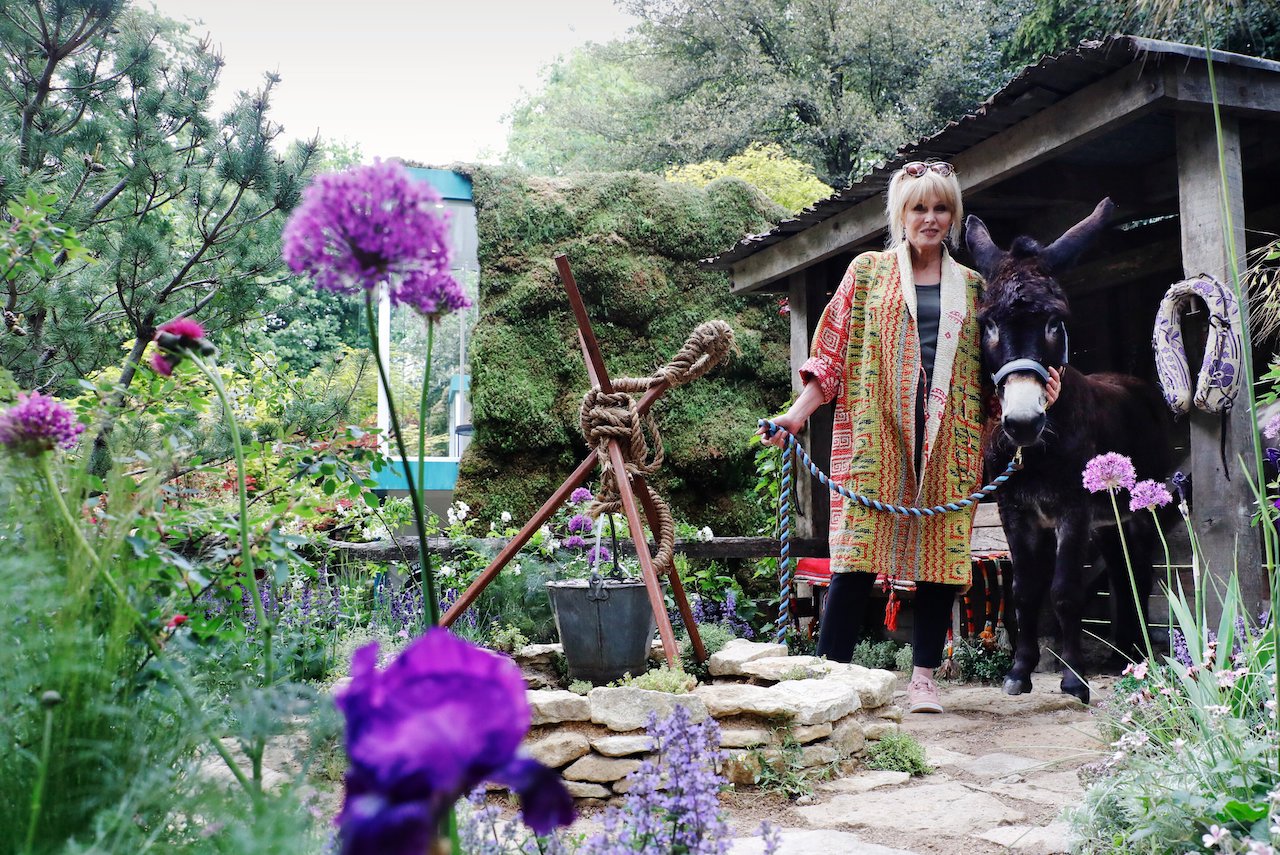 Actress Joanna Lumley at the Donkey Sanctuary garden. Photo: RHS/Luke MacGregor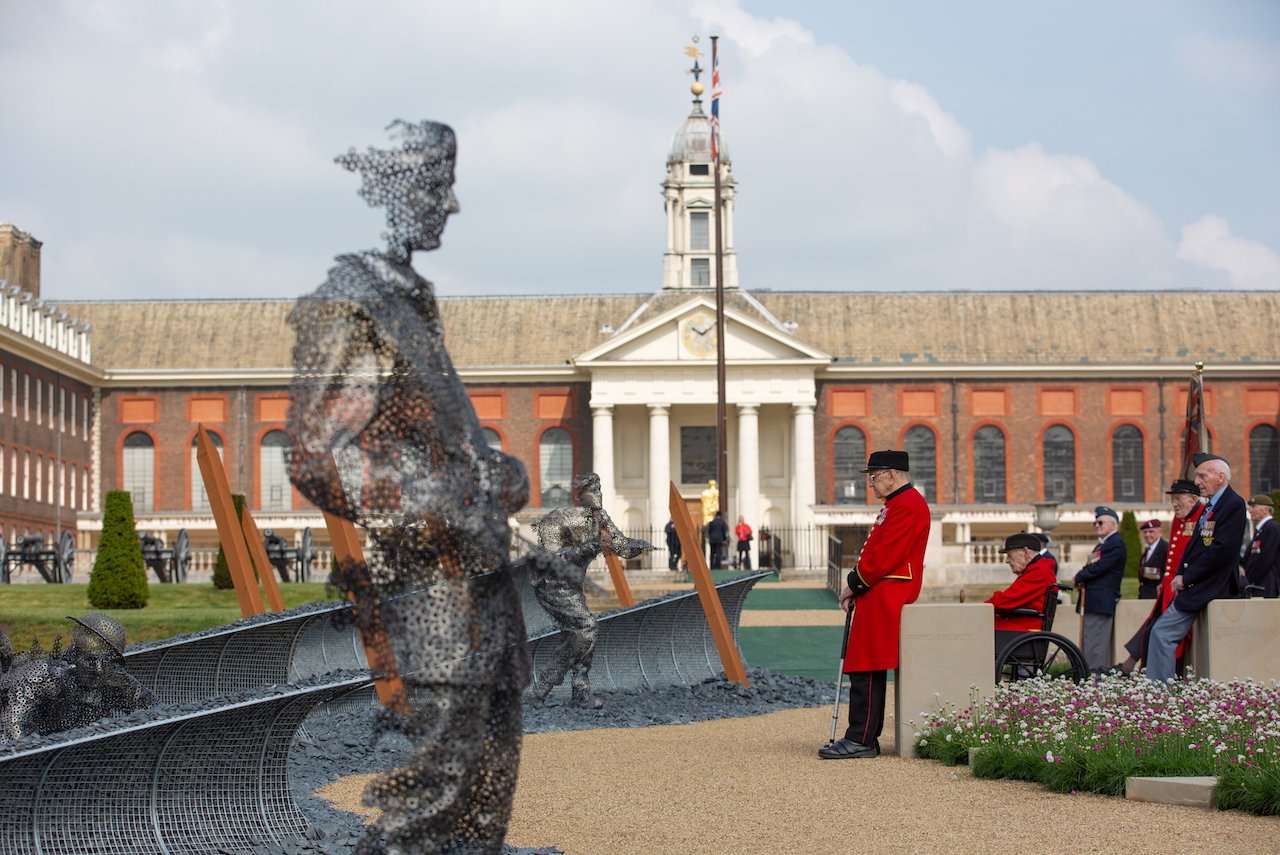 Normandy veterans in the D-Day Revisited garden. Photo: RHS/Suzanne Plunkett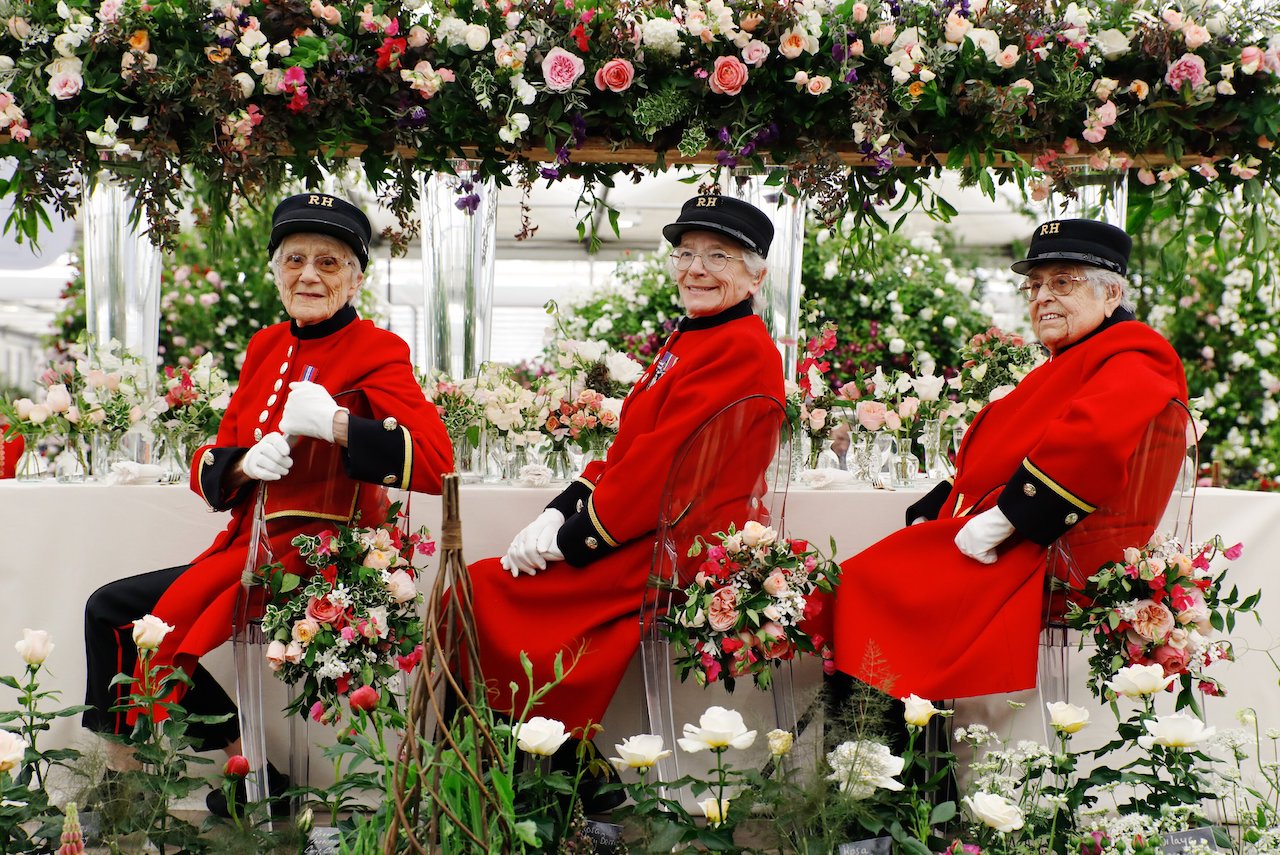 Female Chelsea Pensioners at the Real Flower Company display. Photo: RHS/Luke MacGregor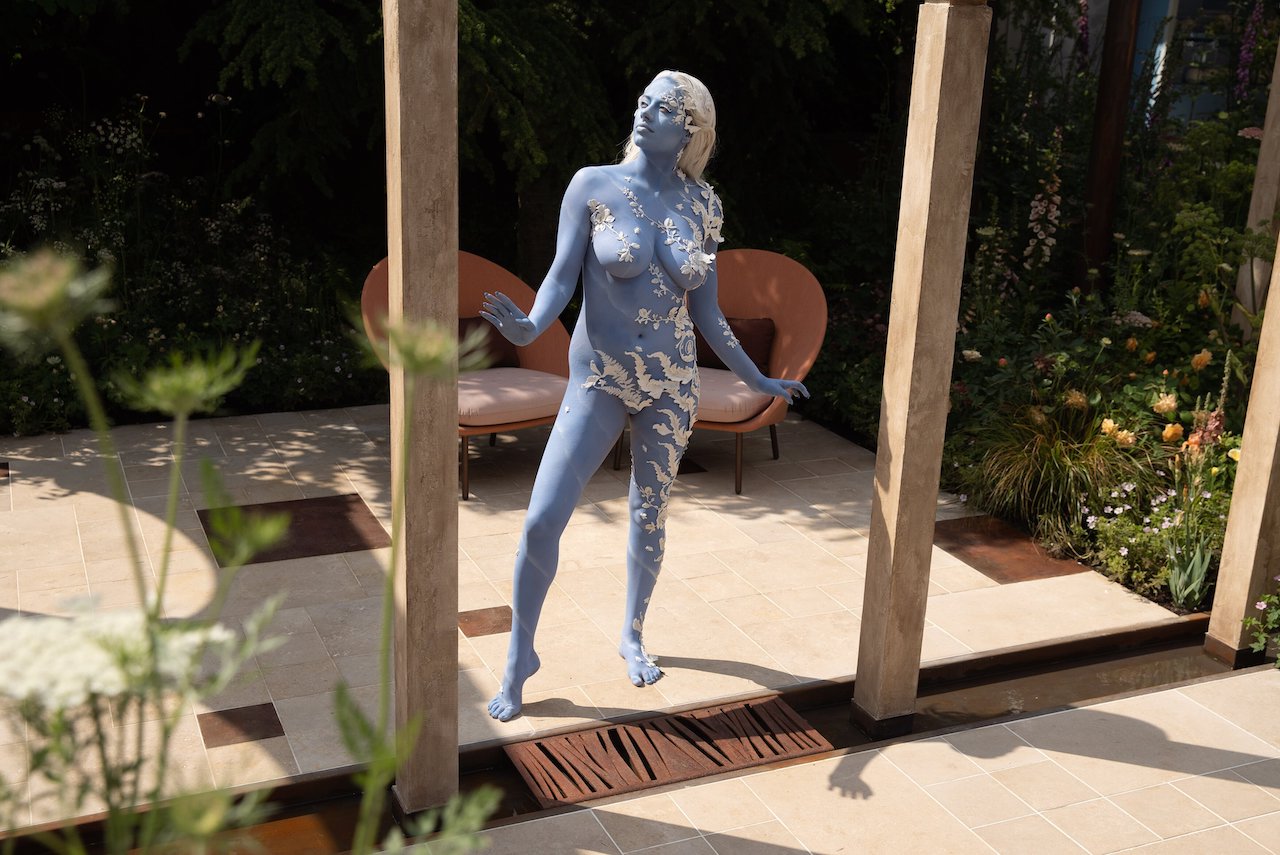 A living sculpture model in the Wedgwood garden. Photo: RHS/Suzanne Plunkett
Visitor wears an appropriate hat. Photo: RHS/Georgi Mabee.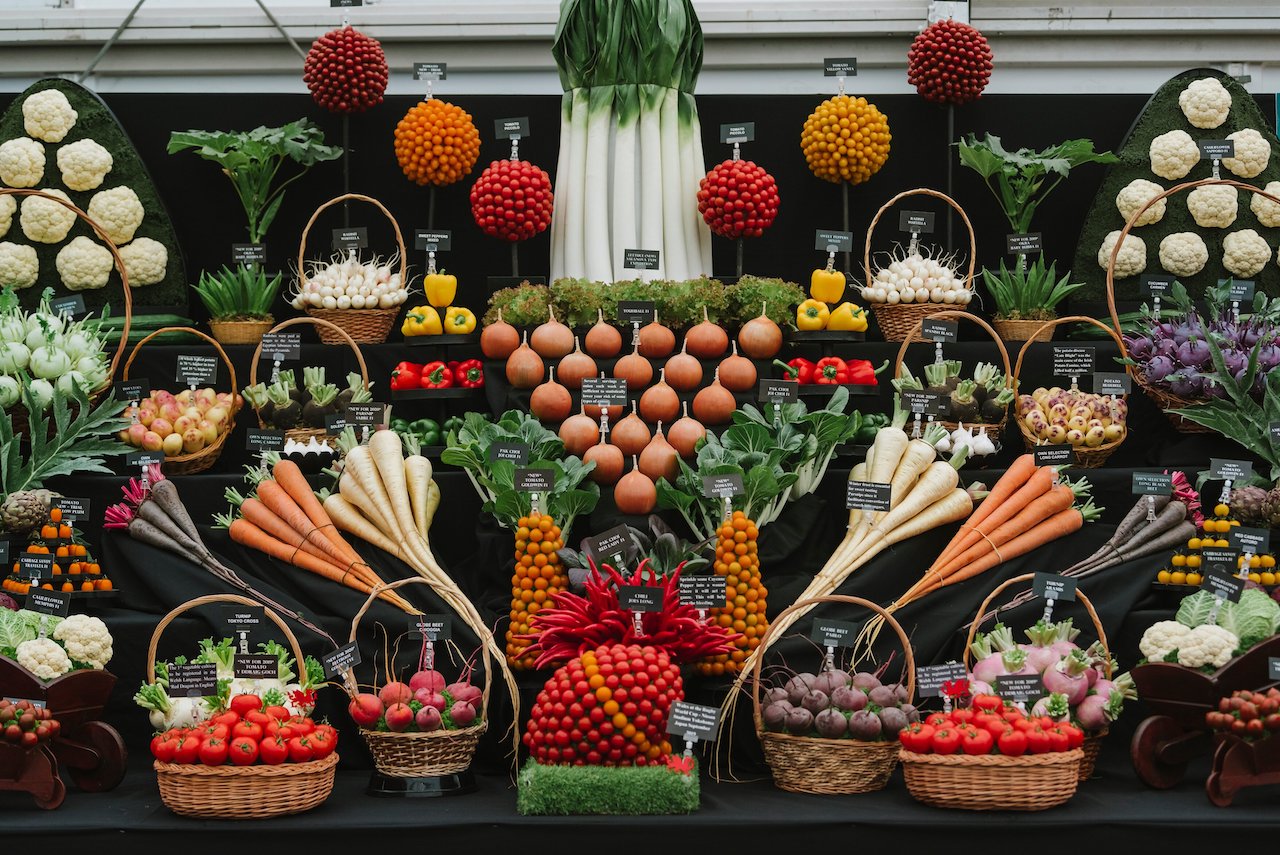 Vegetable display by Medwyns of Anglesey inside the Great Pavilion at RHS Chelsea Flower Show 2019. Stand 223.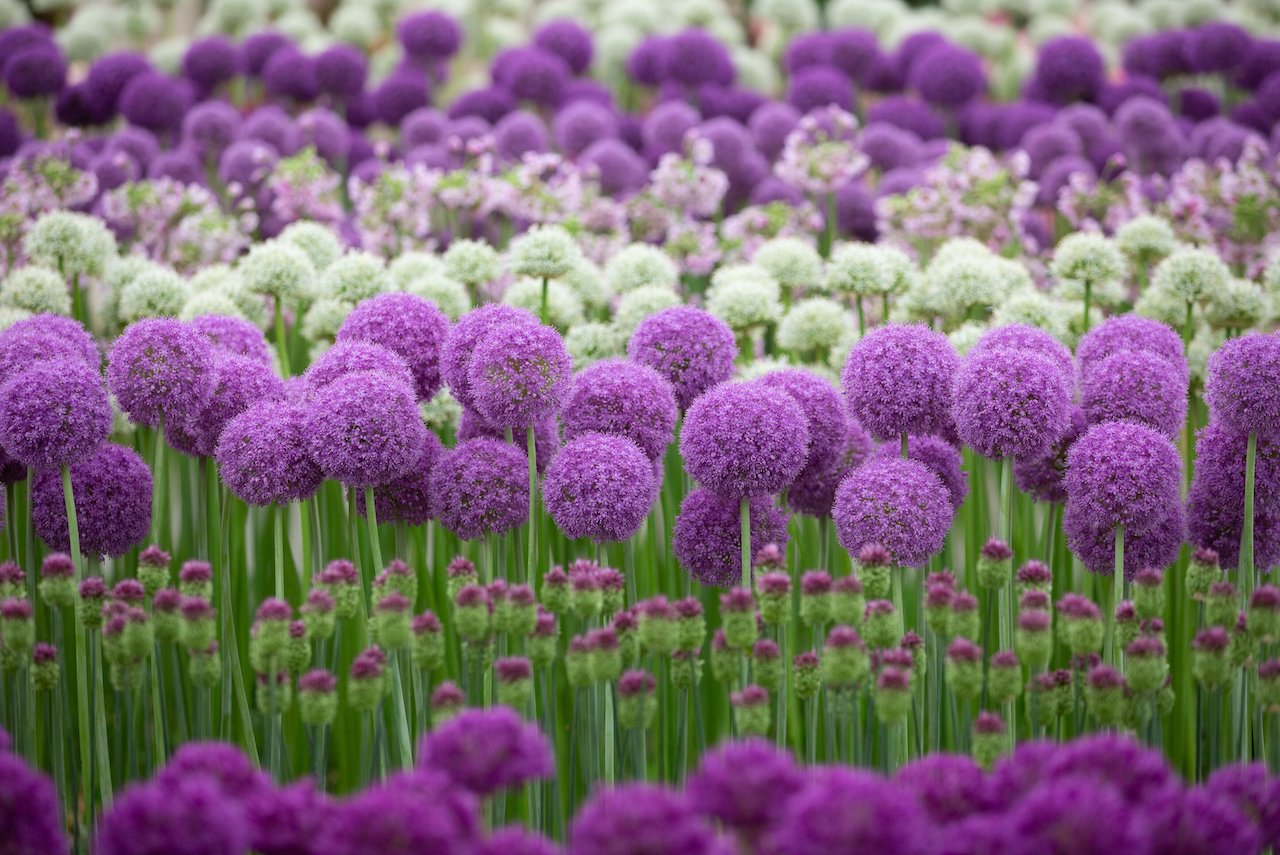 Alliums at the WS Warmenhoven stand. Photo: RHS/Suzanne Plunkett
Visitors relax by the band stand – all photos are from the 2019 show unless stated otherwise. Photo: RHS/Georgi Mabee.
GLYNDEBOURNE FESTIVAL
May 21-Aug. 30, Cancelled
WHAT could be more agreeable than watching world-class opera in a purpose-built auditorium in the charming grounds and gardens of a country house? Throw in a 90-minute interval between acts when you can enjoy a leisurely picnic, and you have the perfect English summer evening.

Picnic interval at Glyndebourne
This is what Glyndebourne, deep in the Sussex countryside, has been providing since 1934, and the beguiling mix normally attracts more than 90,000 opera lovers each summer.
This year's festival was due to start on May 21, but performances were initially cancelled until July 14. Then, on May 5, executive chairman Gus Christie announced that the entire festival had been called off. In an email to members, he wrote: "This is a particularly sad day in Glyndebourne's history… I know this cancellation will be as heartbreaking for you as it is for me."
The festival was due to feature Donizetti's L'elisir d'amore, Beethoven's Fidelio, Stravinsky's The Rake's Progress and other works. The cancellation is likely to cause severe financial problems – opera is notoriously expensive to stage, and Glyndebourne receives no public subsidy.
In the email, Christie said archive recordings of Glyndebourne productions would be streamed for free on YouTube. "To help keep the spirit of Glyndebourne alive during the closure, please join us every Sunday from May 24 as Glyndebourne Open House brings world-class opera to you at home. Together, let's create a taste of the festival experience."
The screenings will begin at 5 p.m. UK time, and the first three productions featured will be works by Mozart, the composer most closely associated with Glyndebourne. Some will also be shown on Classic FM's Facebook page.
A statement on Glyndebourne's website says: "In true festival style, we hope you'll use this as an opportunity to make memories – dust off your finery, clink a glass with friends and family and be united with opera lovers from across the globe. We can't conjure the smell of the Glyndebourne roses or a view of the lake, but we can still create an experience to share."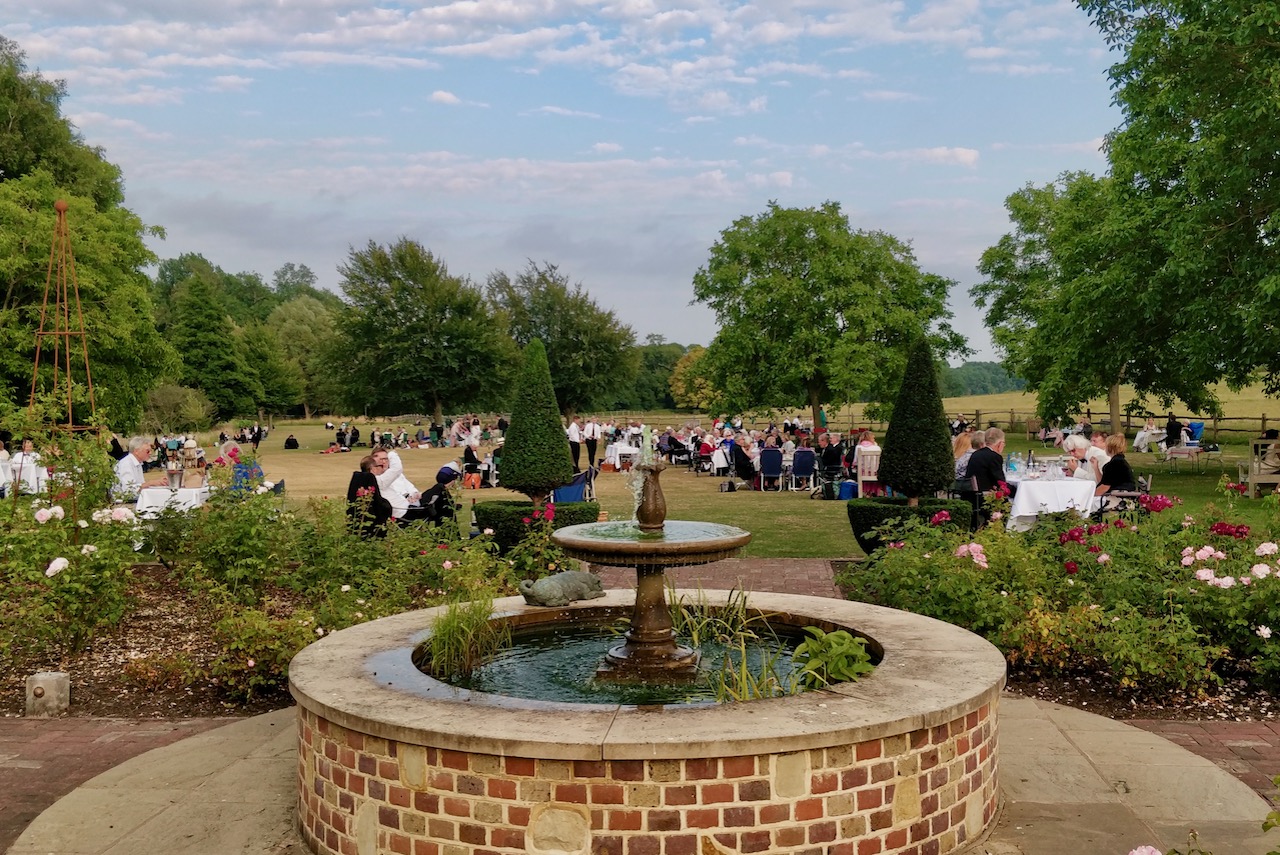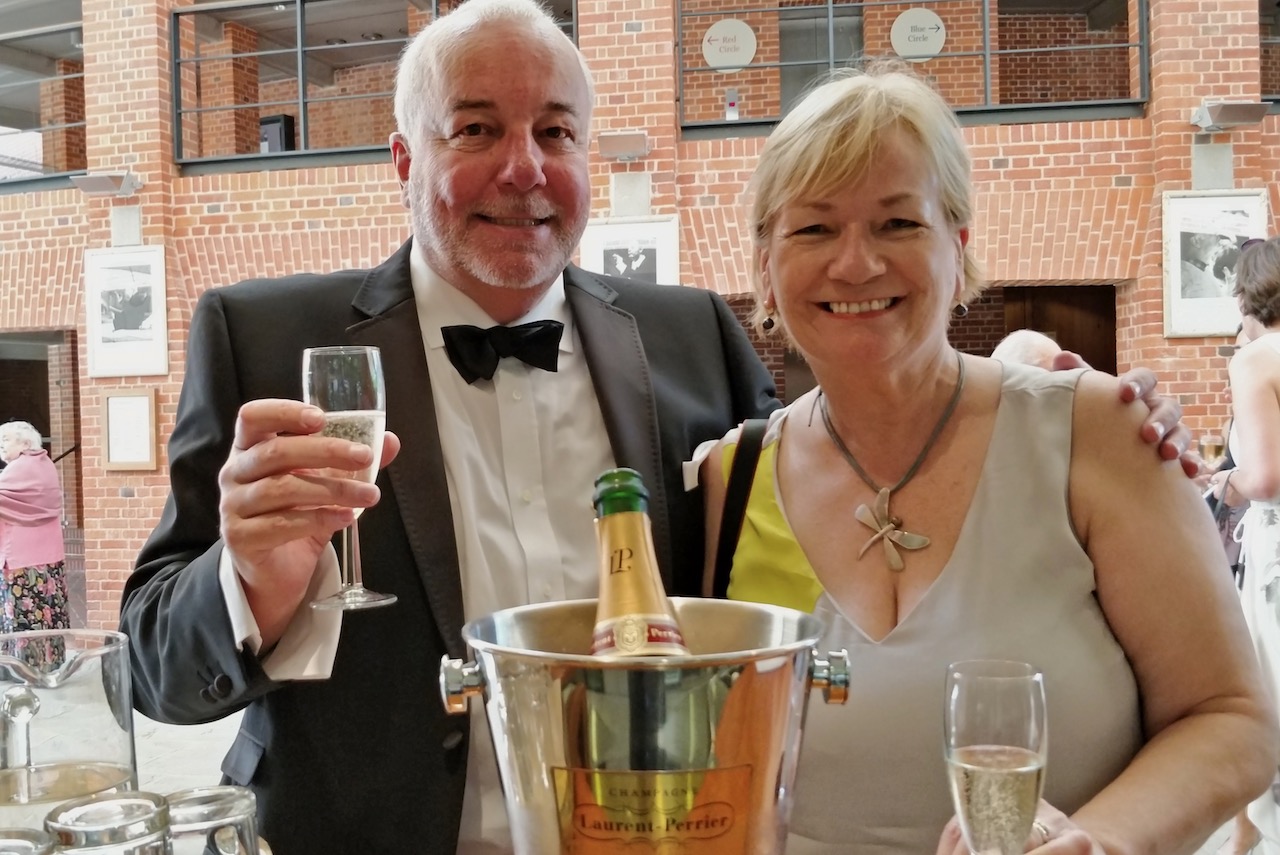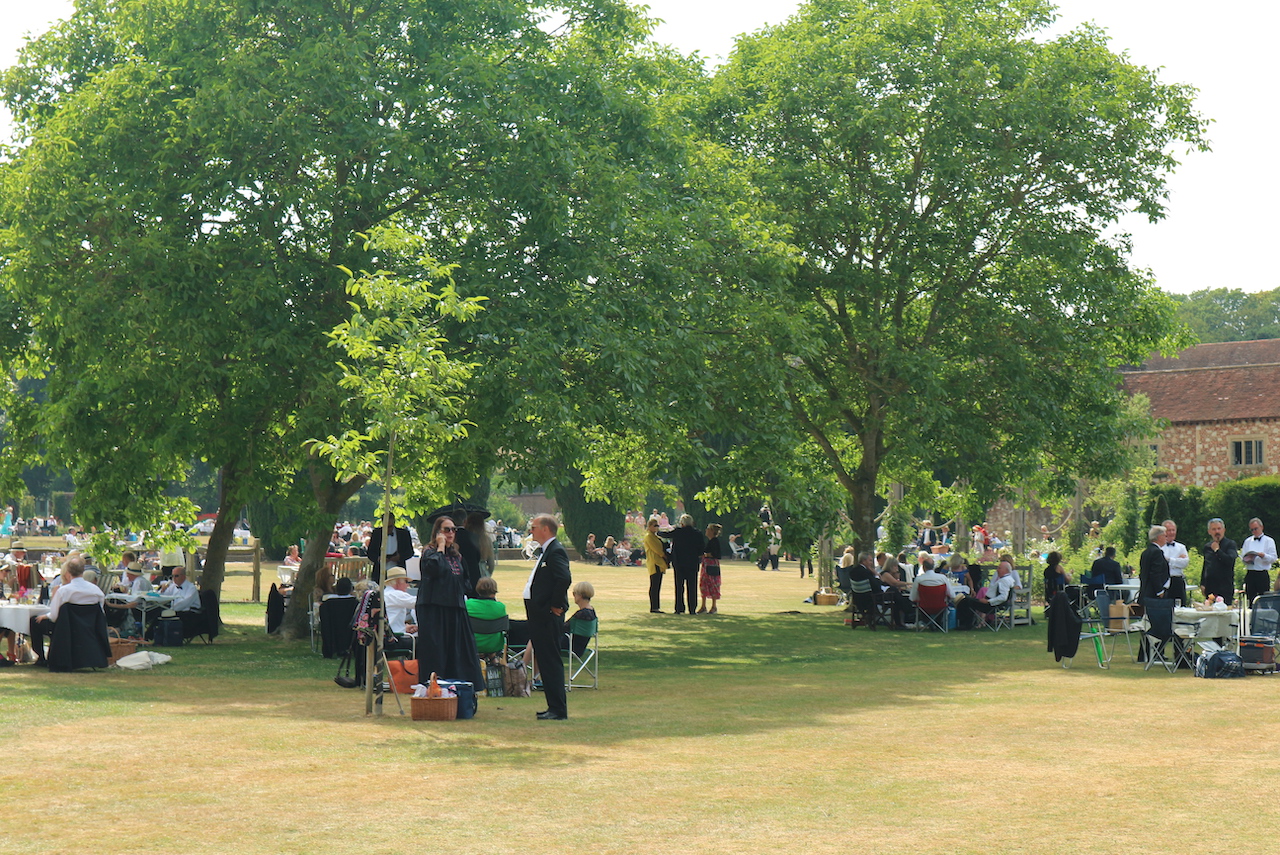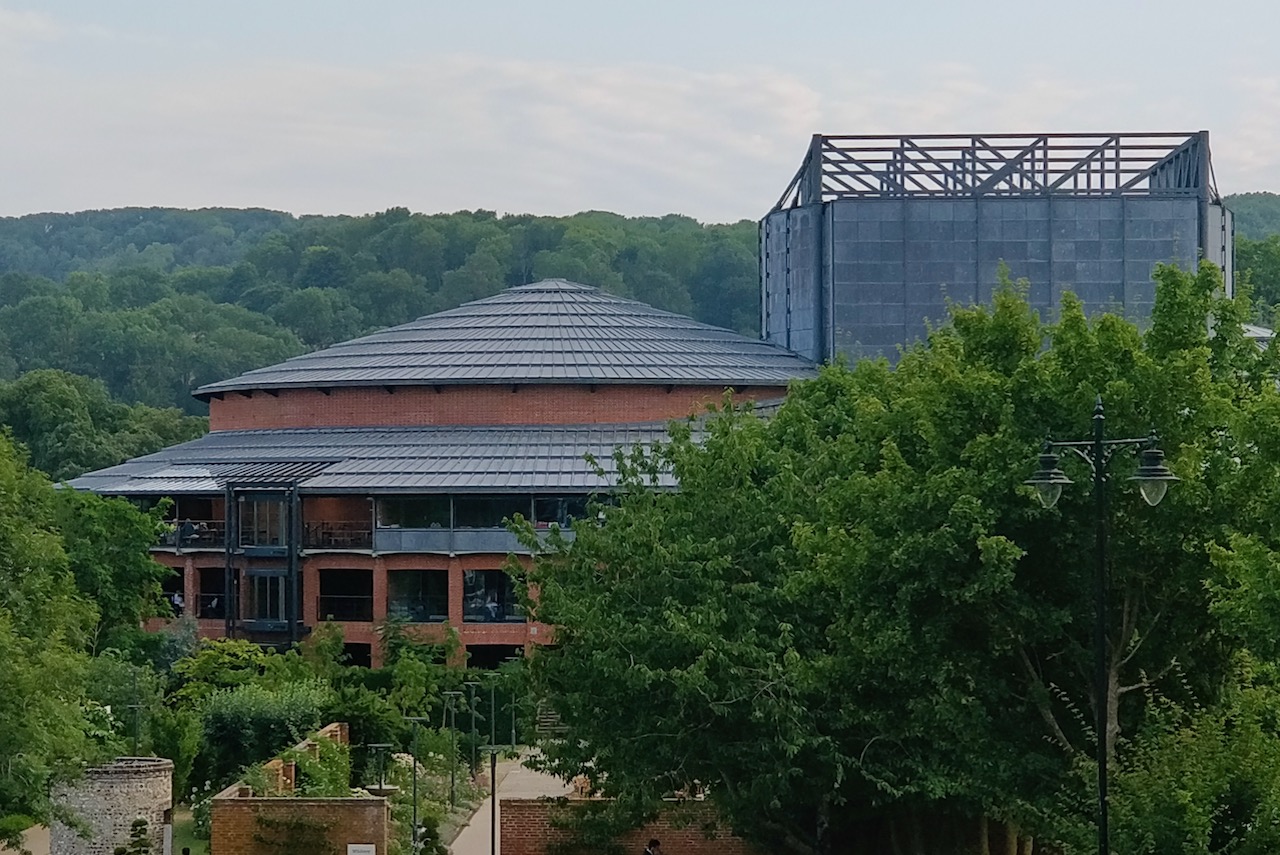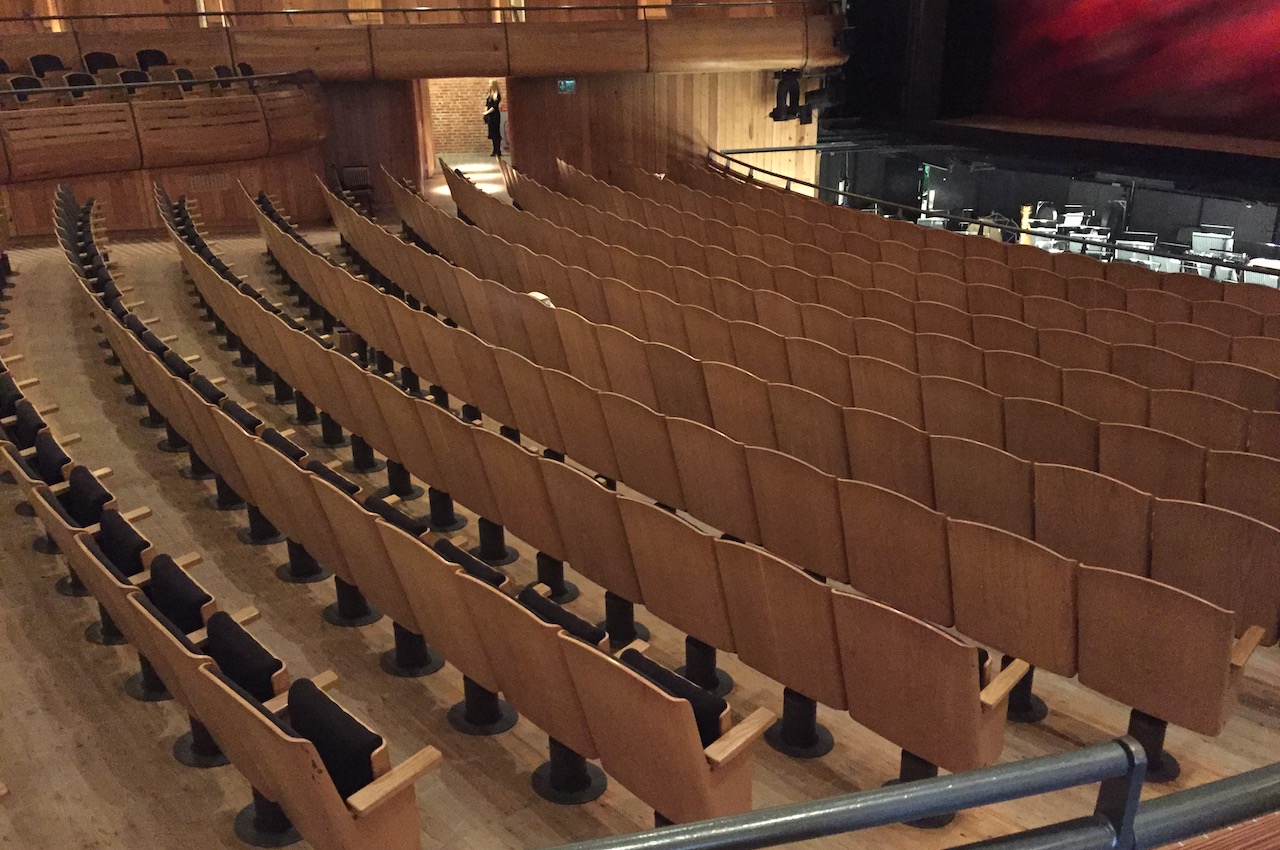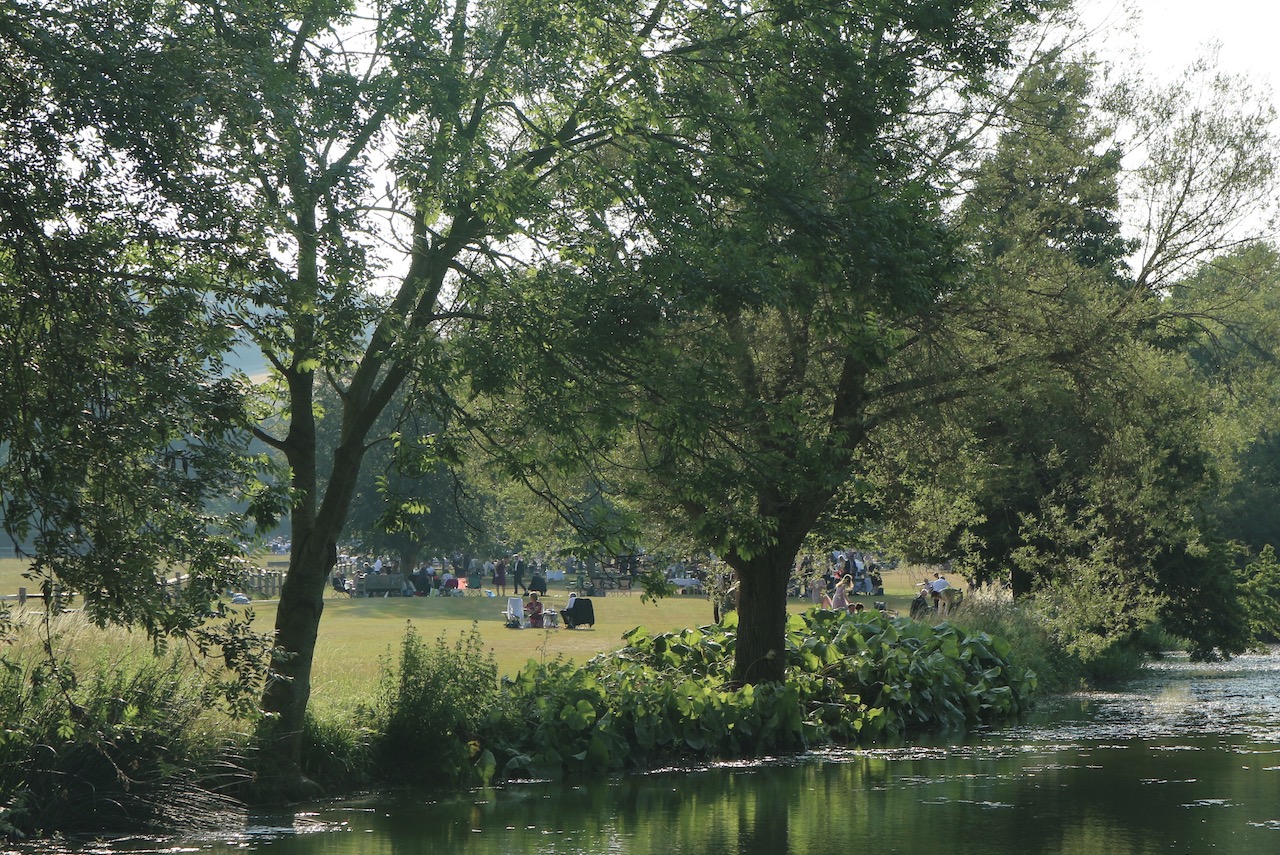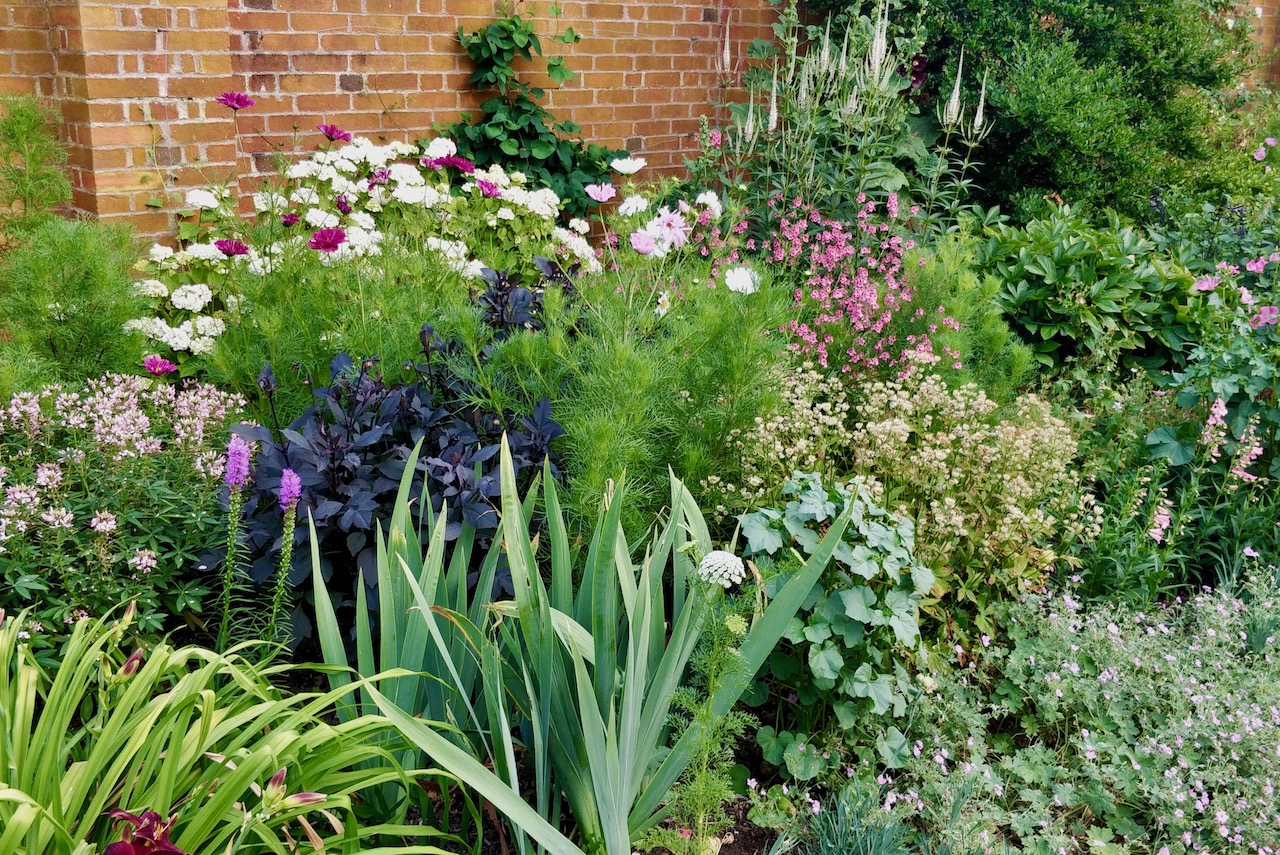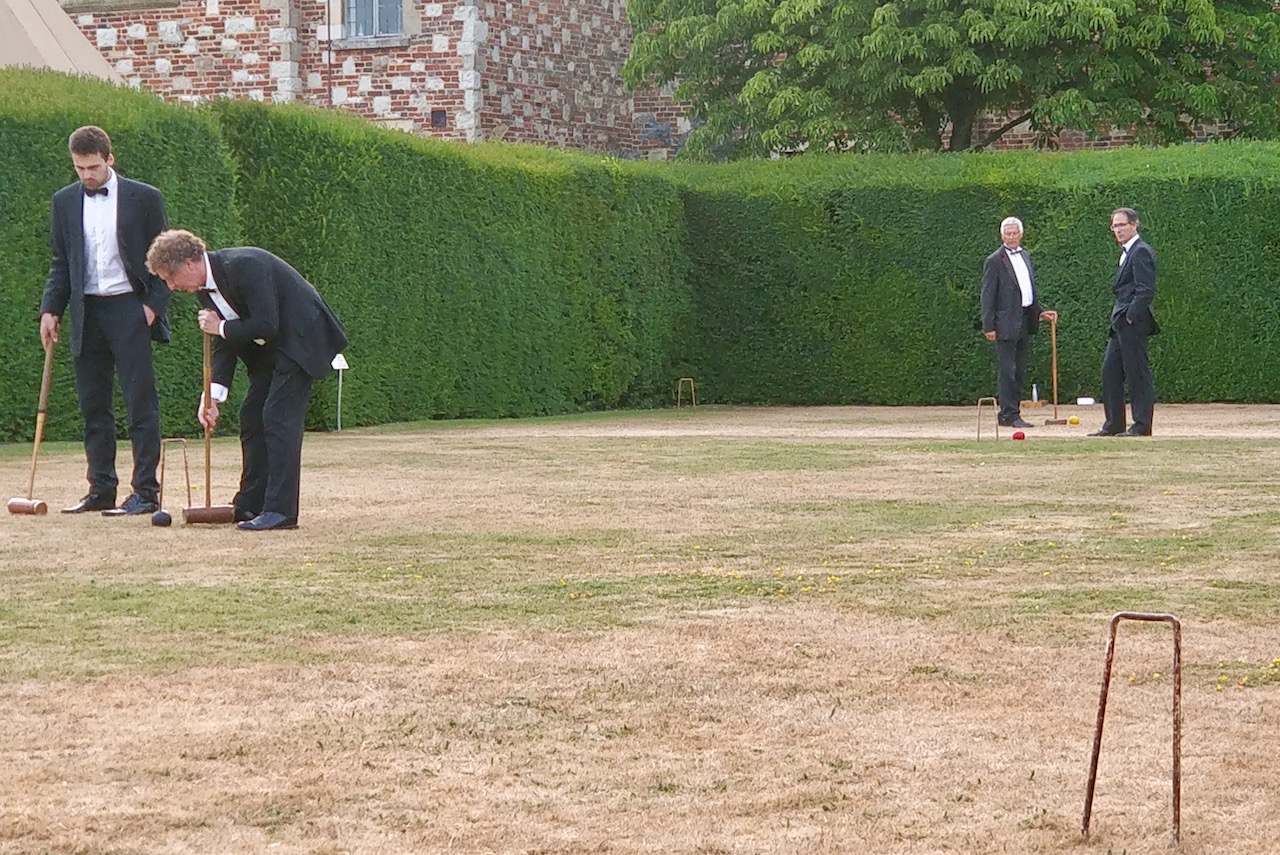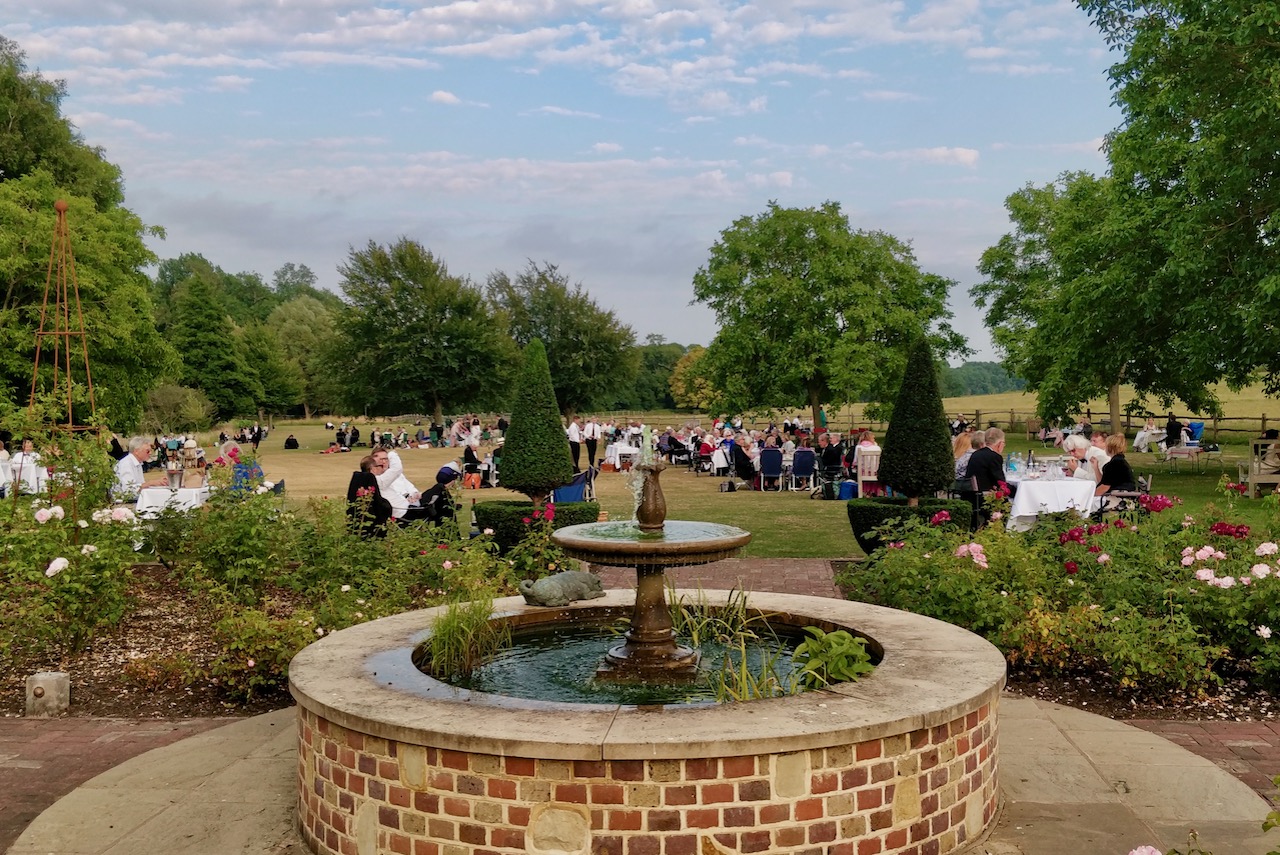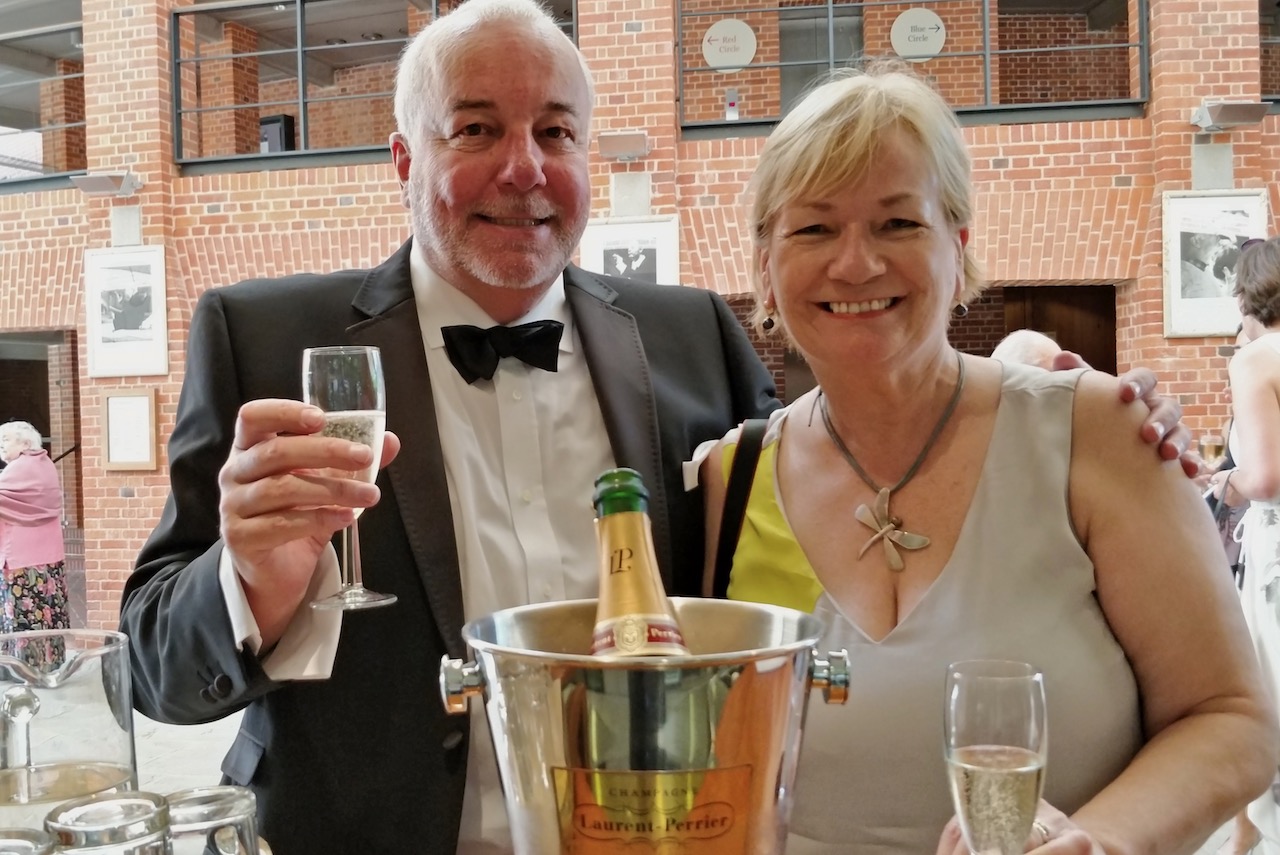 SUMMER EXHIBITION
June 9 -Aug. 16, Rescheduled to Autumn, Dates to be Announced
NEWS that this evergreen mainstay of the social season – it's been held every year since 1769 – is being switched to the autumn provoked mixed feelings. It's so much part of high summer in London that the thought of an Autumn Exhibition seems, well, just wrong.
The Royal Academy of Arts, which stages the show at its galleries in Burlington House, Piccadilly, describes it as "the world's largest open submission art show". This means anyone can apply to enter. Reynolds, Gainsborough, Constable and Turner are among those who displayed their work in the show. More recently, pieces by Tracey Emin, David Hockney and Damien Hirst have been included.
Despite its long history and high profile, the exhibition does not enjoy the loftiest reputation in some artistic circles. Last year's show, coordinated by Jock McFadyen, was described by the Guardian's critic as "a moronic monument to British mediocrity". And I've had more than my fair share of dull and disappointing traipses through the galleries over the years.
A dazzling exception was the 250th anniversary show in 2018 – even the man from the Guardian liked that one, saying that coordinator Grayson Perry turned the event into "something subversive and hilarious". Perry did an outstanding job, painting the walls of the main gallery sunshine yellow and hanging them with a huge number of witty, striking and thought-provoking works. The show attracted a record 296,442 art lovers.
The new dates for this year's show have yet to be announced. In the meantime, if you're still staying at home when summer comes around and find you're missing your normal fix of Burlington House art, then you'll find plenty to occupy you on the Royal Academy site. As well as a short video about the Summer Exhibition, there's a list of 10 top art-related movies – number one is Mr Turner, directed by Mike Leigh and starring Timothy Spall. There's also a quiz that lets you discover how like Picasso you are.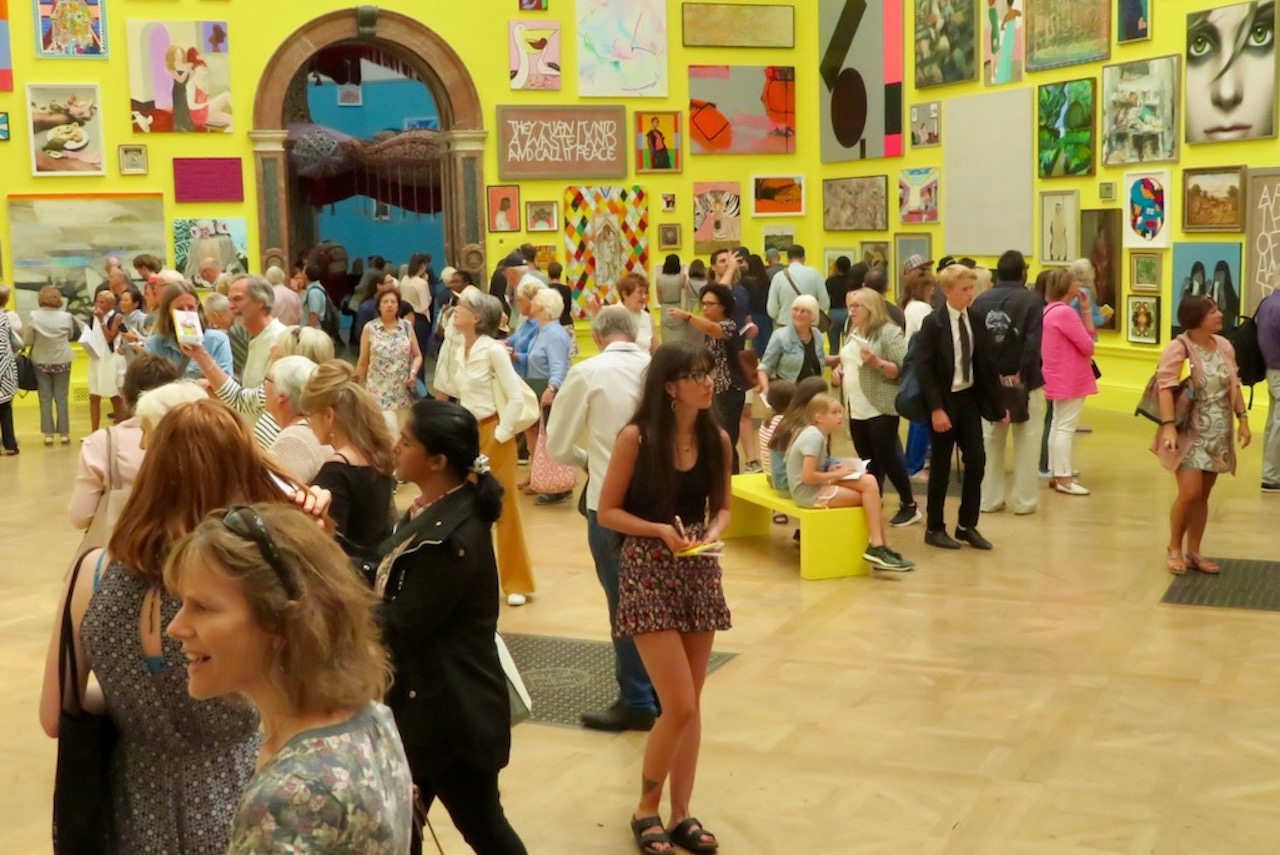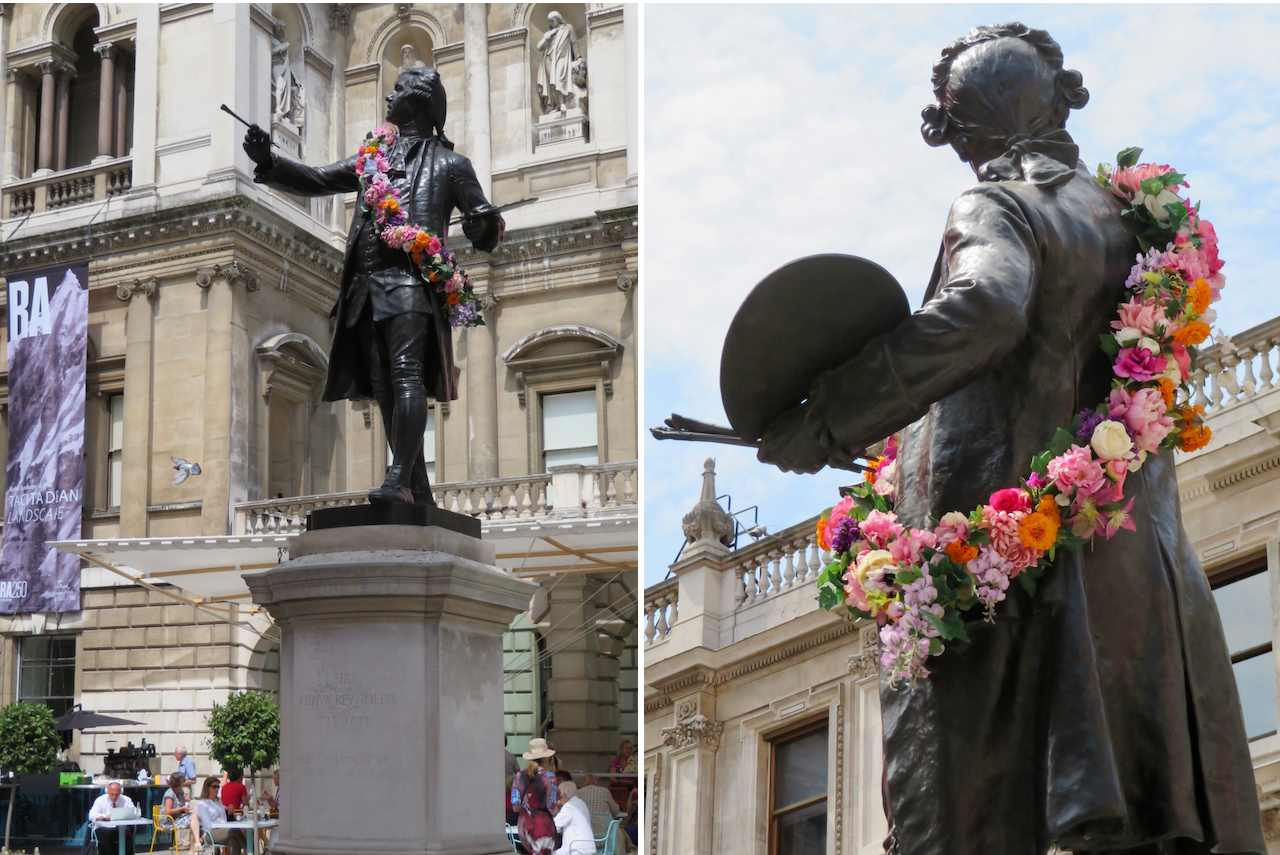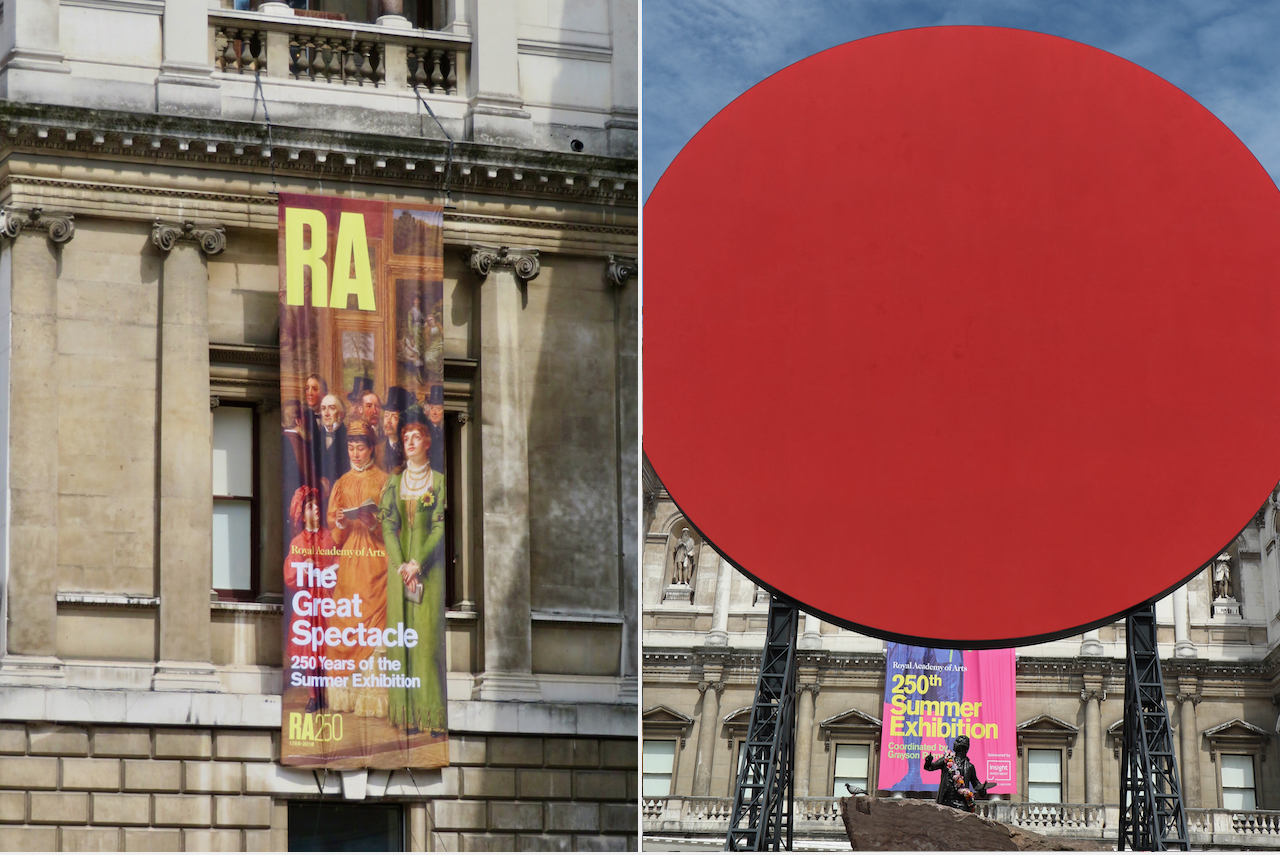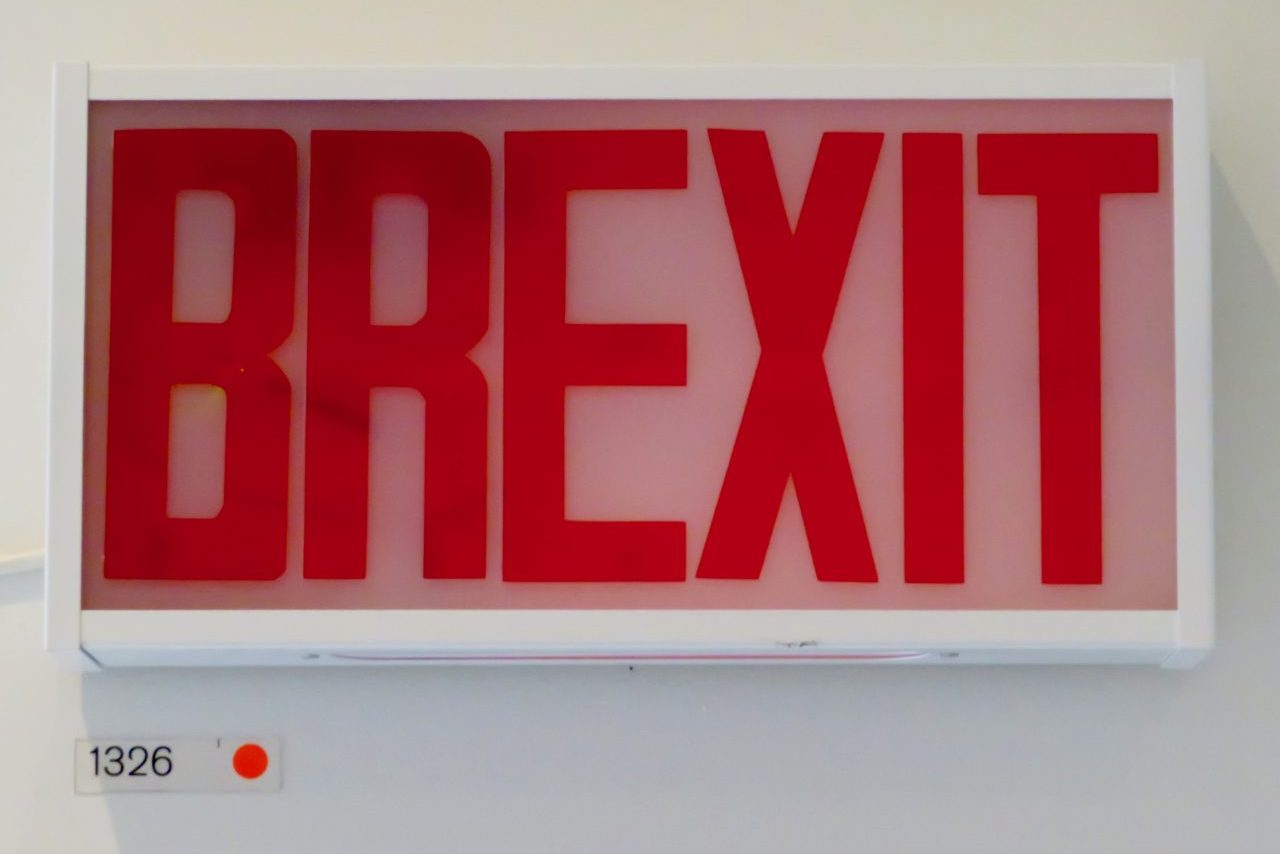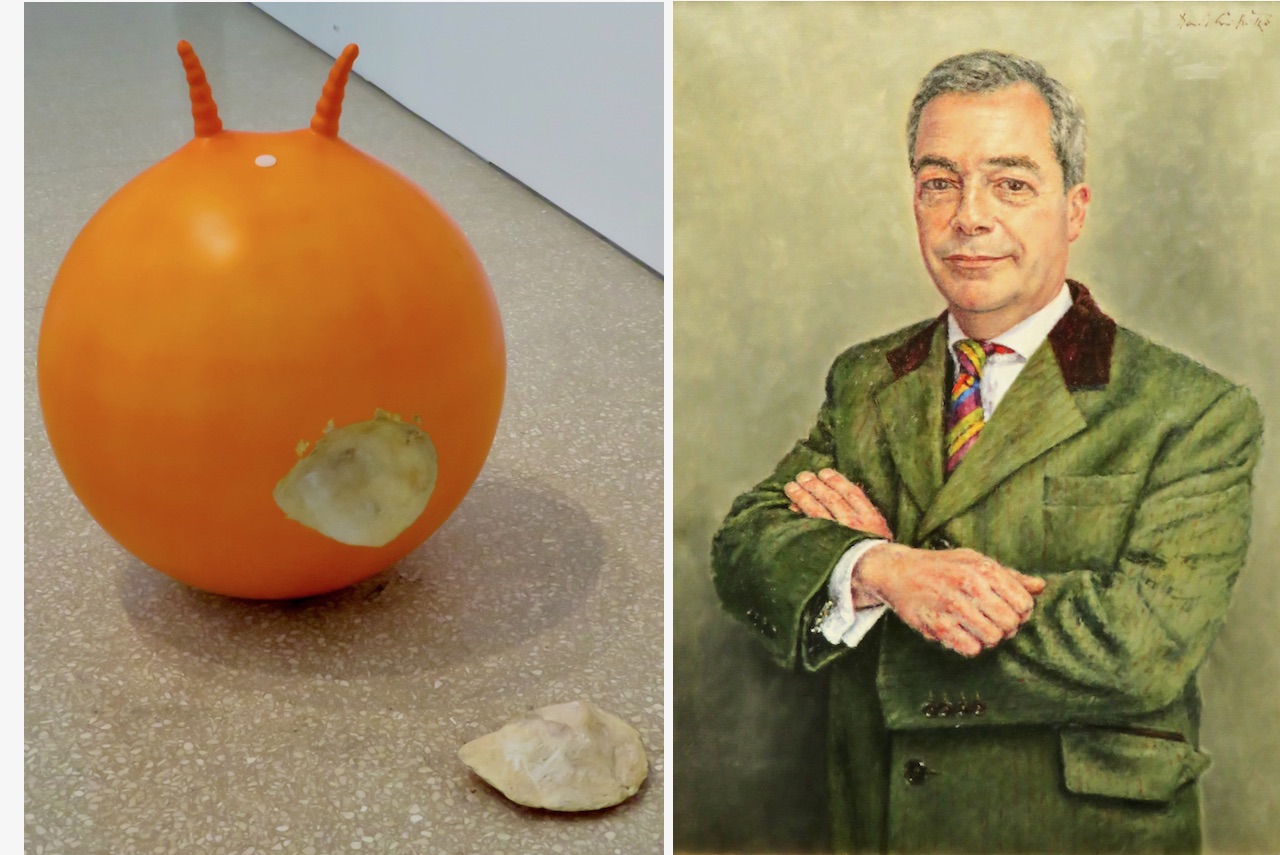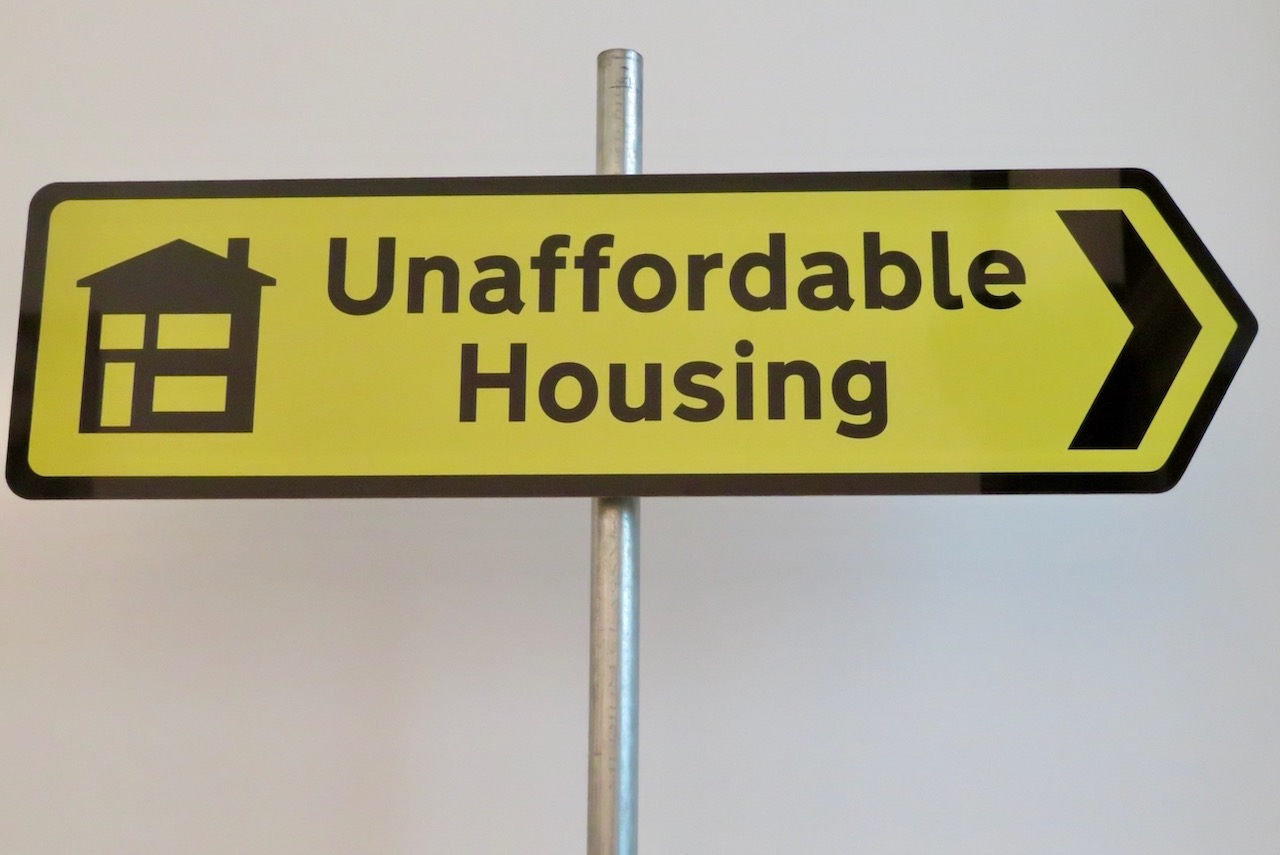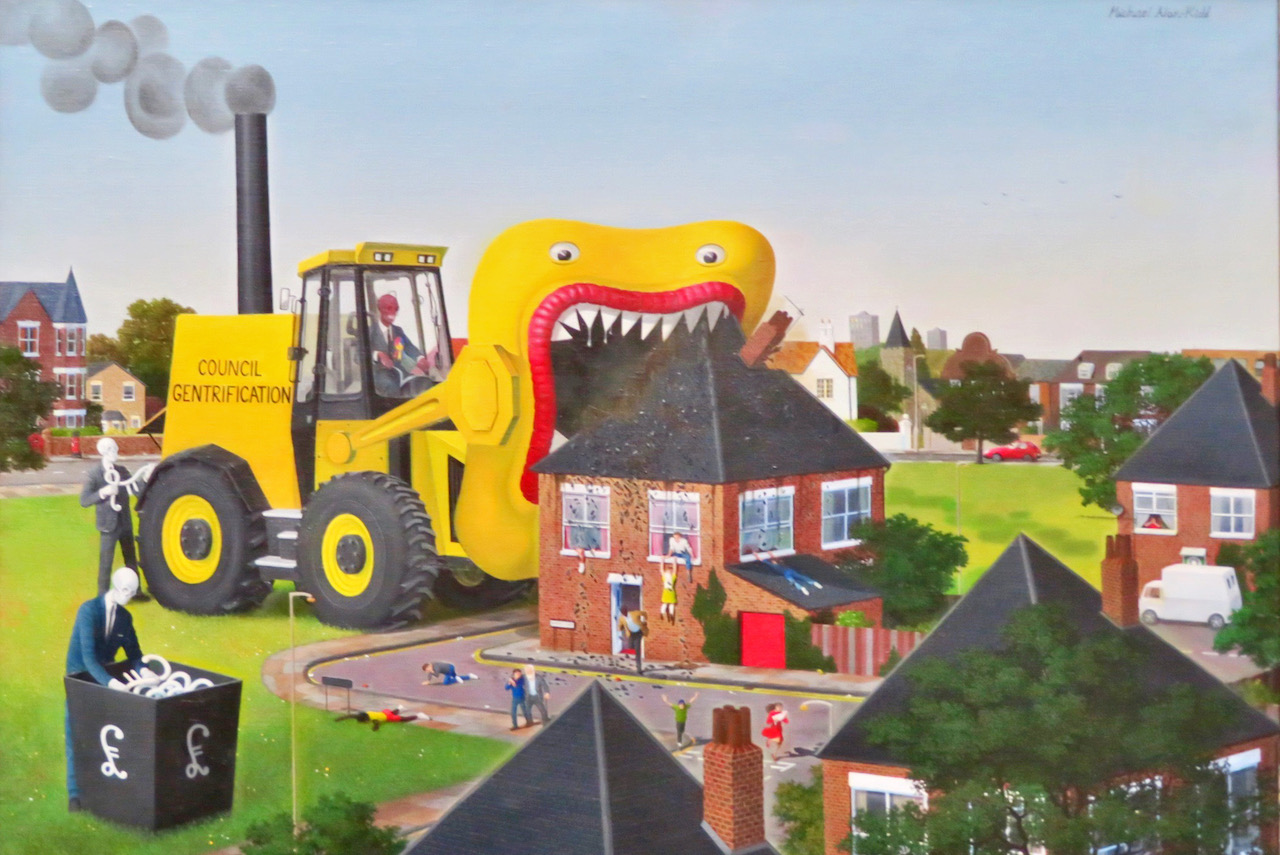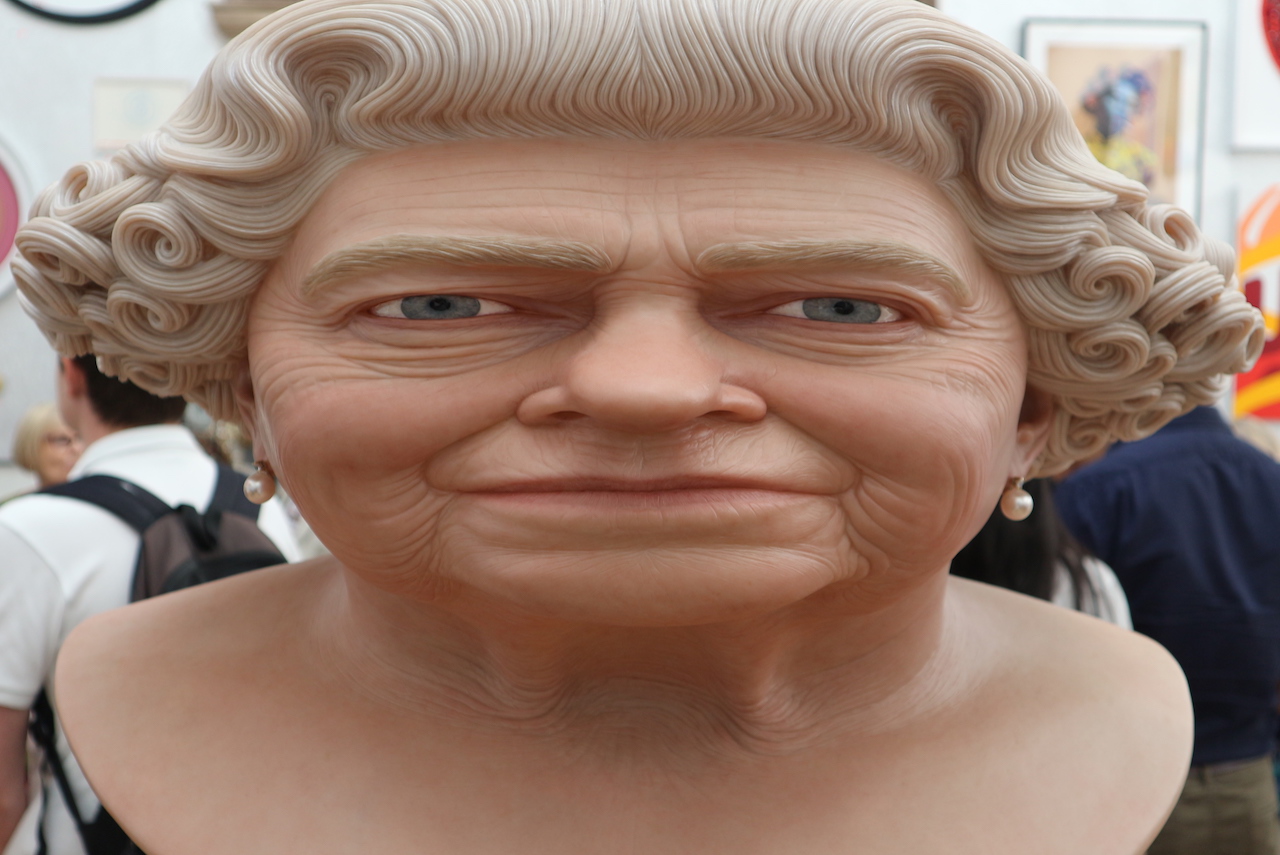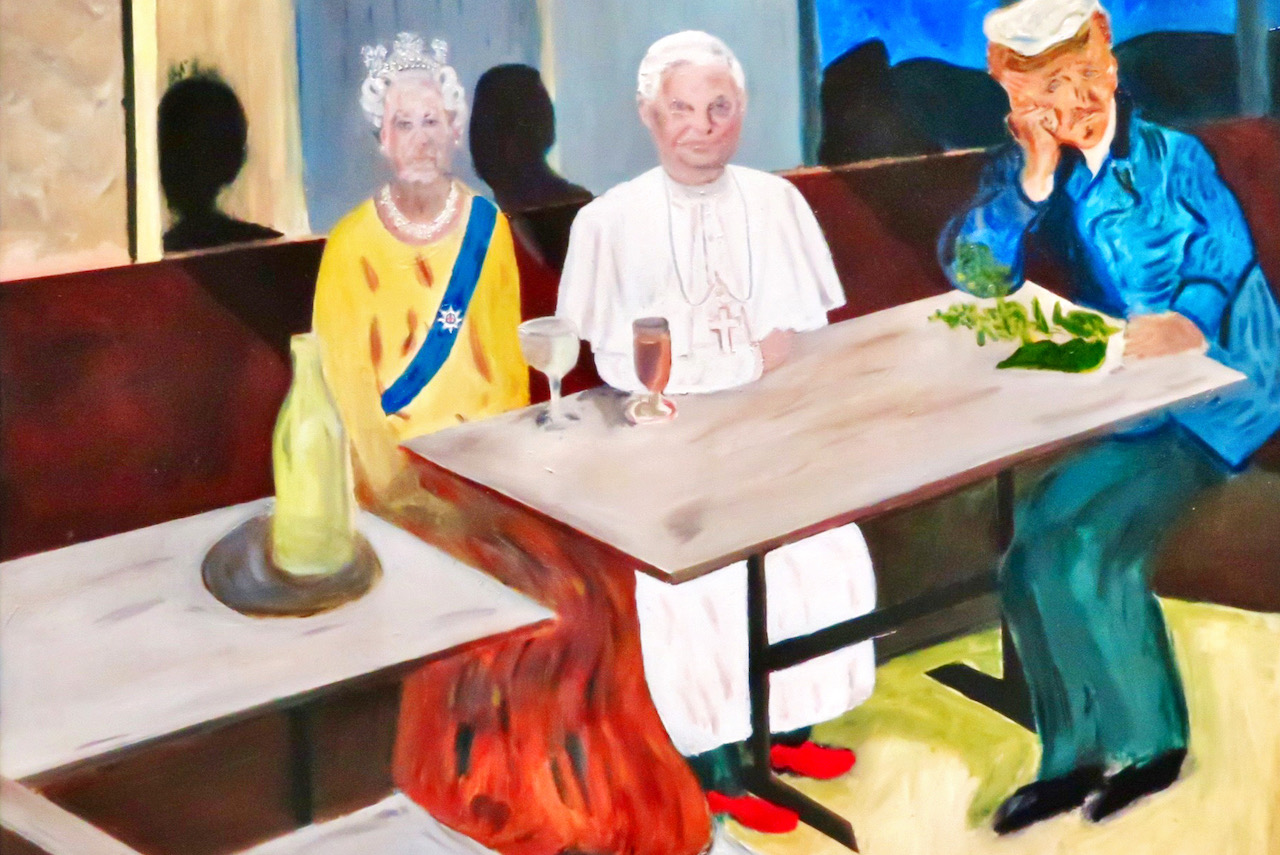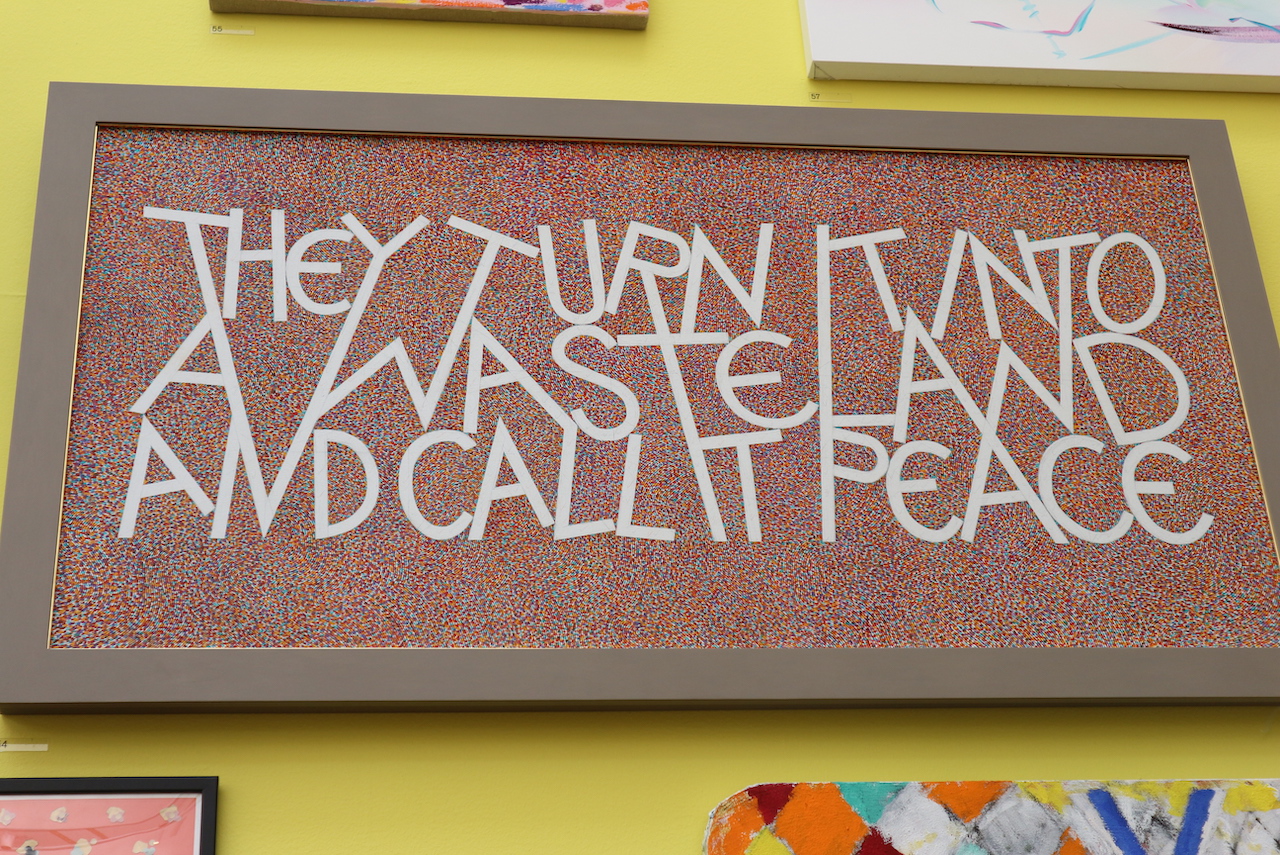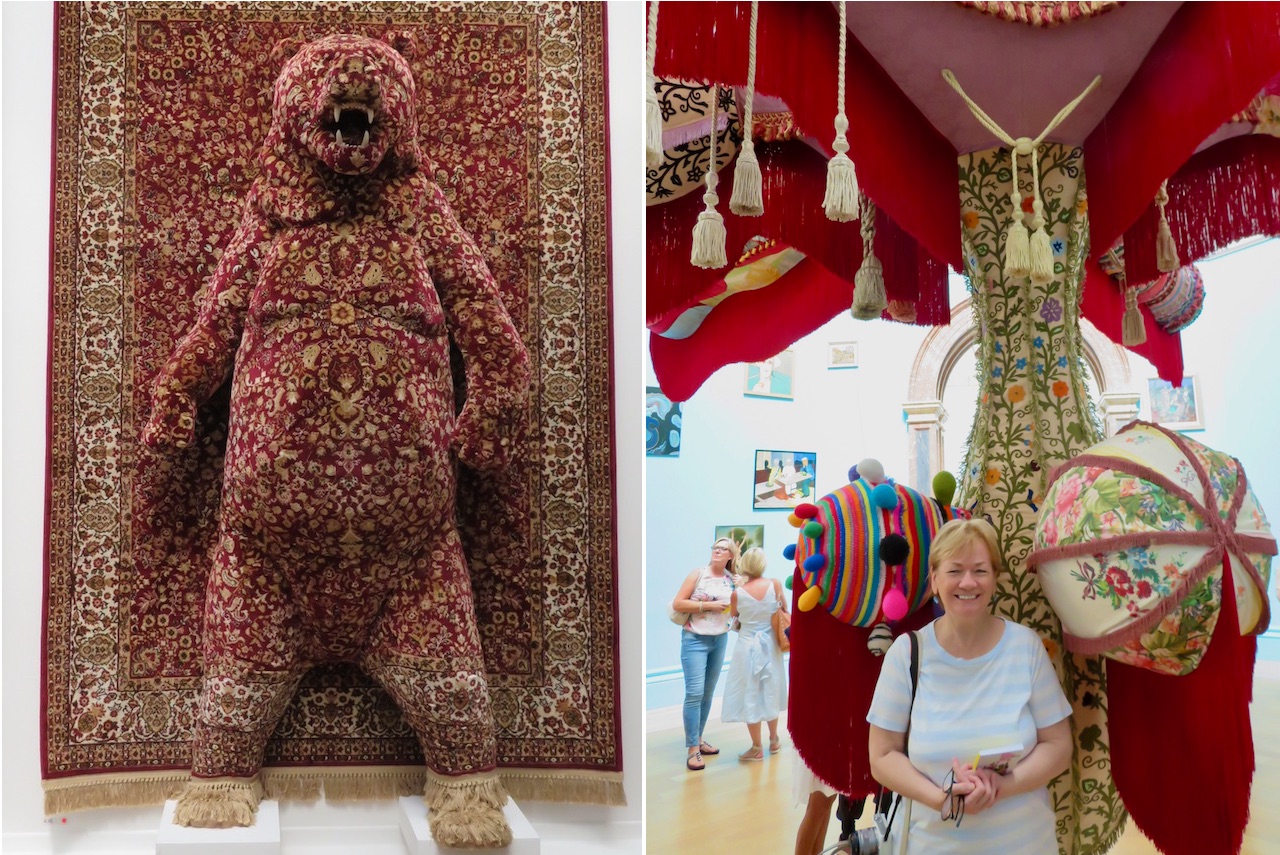 ROYAL ASCOT
June 16-20, Behind Closed Doors?
ASCOT RACECOURSE has announced that the royal meeting may go ahead if racing resumes, but if so it will be held behind closed doors. "For public health and safety reasons we have reached the difficult but unavoidable conclusion that Royal Ascot 2020… will not be able to take place as an event open to the public," said chief executive Guy Henderson.
"It may prove possible to run the Royal Ascot races behind closed doors, dependent on Government and public health policy and the approval of the British Horseracing Authority for us to re-start racing." Racing has been suspended in the UK until the end of April. Meetings have been taking place without spectators in Hong Kong, Japan and Sydney, and the Ascot course is having talks with organisers there to learn from their experience.
If Royal Ascot does go ahead it's felt likely that Queen Elizabeth, 93, will not attend for the first time since she became monarch in 1952. This begs the question whether the "royal" prefix will have to be dropped. The races are televised live in the UK on ITV and can be watched on other platforms, and are also shown in other countries. The meeting, known for the high quality of the racing and the high fashion sense of the spectators, attracts horses from the US, Australia and Ireland. Of the 36 Group 1 – the highest tier – races held in the UK each year, eight are run at Royal Ascot. Racing at the course dates back to 1711, and the royal meeting normally attracts around 300,000 spectators.
Fans watching at home rather than from the stands can still enter into the spirit of the occasion. Why not dress up and enjoy a glass of champagne, or have afternoon tea – an Ascot favourite?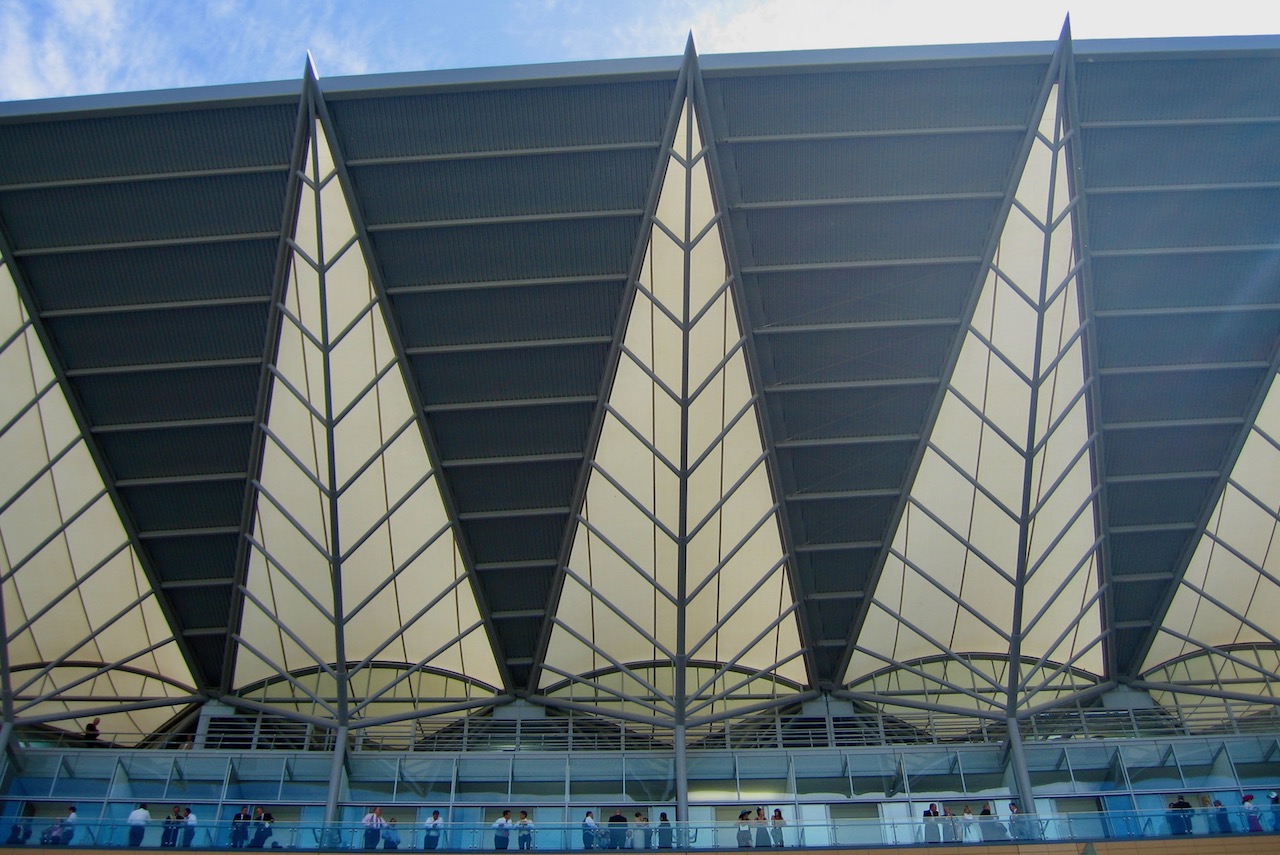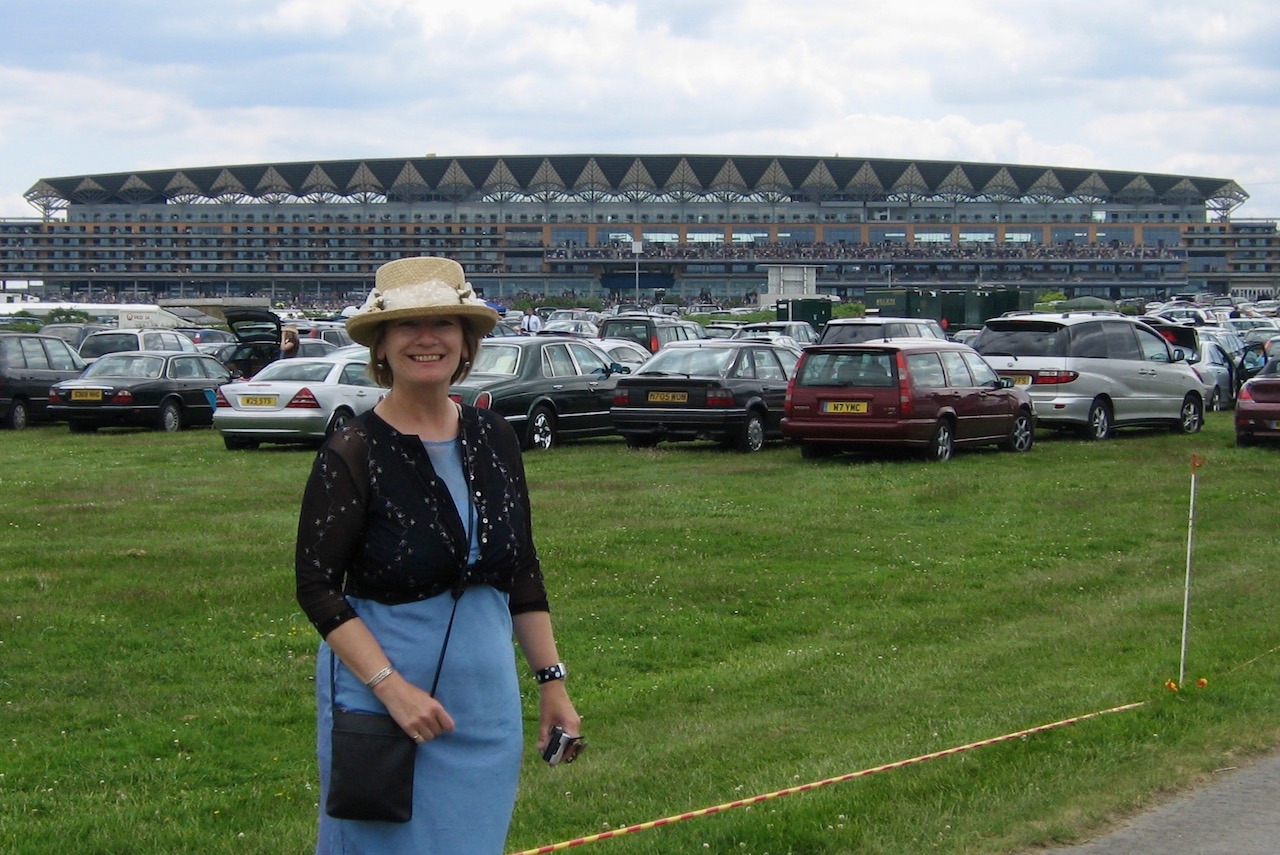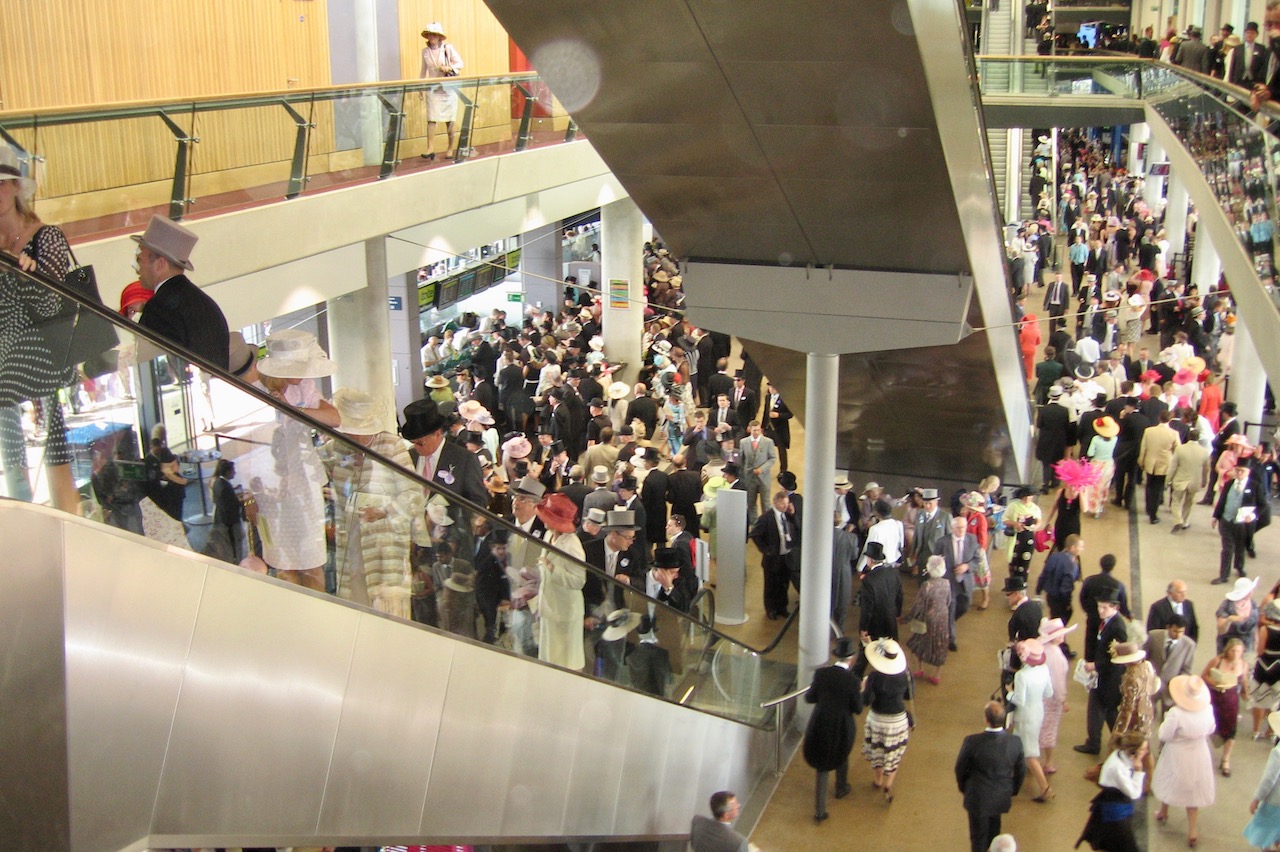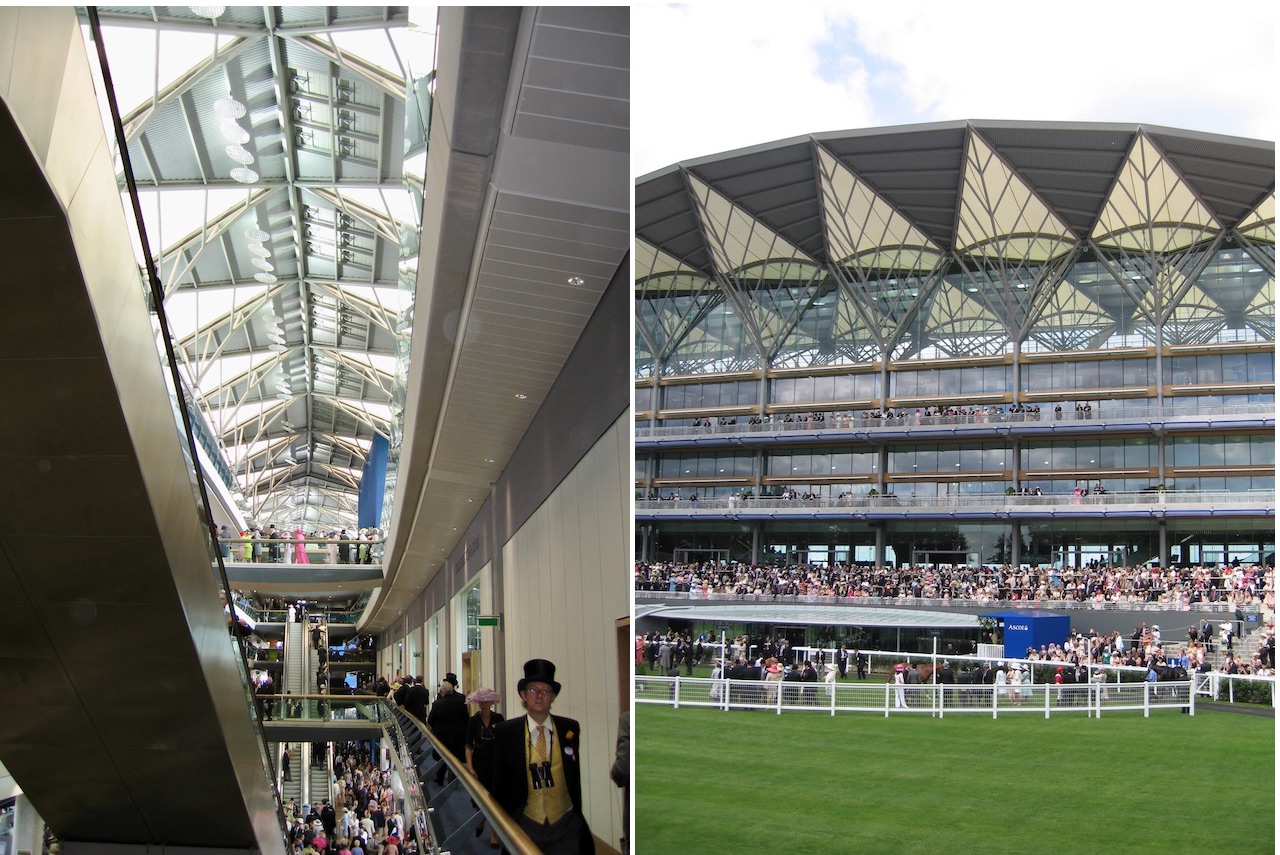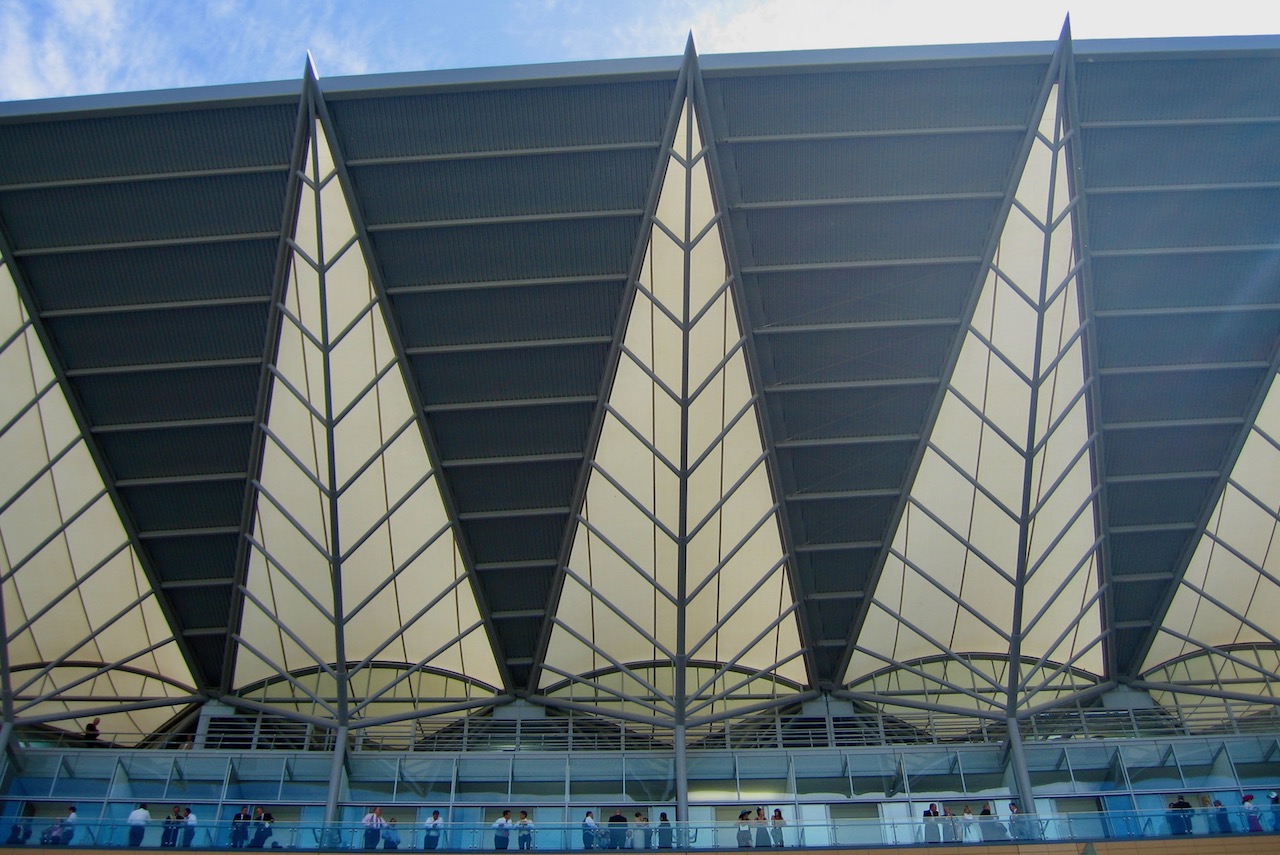 Royals, Rules and Rituals
THE prestige and sense of tradition of many of the events are boosted by the presence of royalty, time-honoured rituals and elaborate dress codes. In many cases there are sections where only VIPs and members can enter, adding to the air of privilege and exclusivity.
All these elements combine at the five-day Royal Ascot meeting, where each day begins with a royal coach procession along the track. Queen Elizabeth, a life-long racing enthusiast, and members of her family are joined by guests, and their arrival is met with respectful applause from spectators.
The Royal Enclosure in the grandstand is reserved for members and their guests, who must adhere to a strict dress code. Gentlemen wear morning dress with top hat, waistcoat and tie – cravats, bow ties, customised top hats and novelty waistcoats and ties are banned. Ladies wear formal daywear and hats, but fascinators, spaghetti straps and bare midriffs are not permitted.
The Lord's Pavilion has an officiously enforced dress code, and while at Glyndebourne there are no formal rules, most men wear black tie. Different events have different requirements – for example, ladies' jumpsuits are allowed at Ascot's Royal Enclosure but not at Henley's Stewards' Enclosure.
Food and drink is an important part of all these occasions. Pimm's Cup is popular at several events, and many gallons of champagne are put away at most of them. Michelin-starred chefs such as Raymond Blanc help prepare the menus for Royal Ascot, while Glyndebourne is famous for its 90-minute picnic interval .
The royal connection extends to several of the events. The Summer Exhibition is staged by the Royal Academy of Arts, and the flower show is run by the Royal Horticultural Society. Prince William and wife Kate are regulars in the Royal Box at Wimbledon. Kate co-designed a garden for last year's flower show, an event that Queen Elizabeth has visited regularly for around 70 years. Her husband, Prince Philip, has been president at Lord's not once, but twice – the only person to have had that honour.
Prince Harry and his cousins Princess Eugenie and Princess Beatrice have partied at Glastonbury. Eugenie is reported to have had to obtain special permission from Queen Elizabeth to attend the festival because the first day clashed with the last day of Royal Ascot.
GLASTONBURY FESTIVAL
June 24-28, Cancelled
SOME of the events in this list have their origins as far back as the beginning of the eighteenth century. The first Glastonbury Festival, in contrast, was staged (under a different name) as recently as 1970, making it very much the newbie of the social season.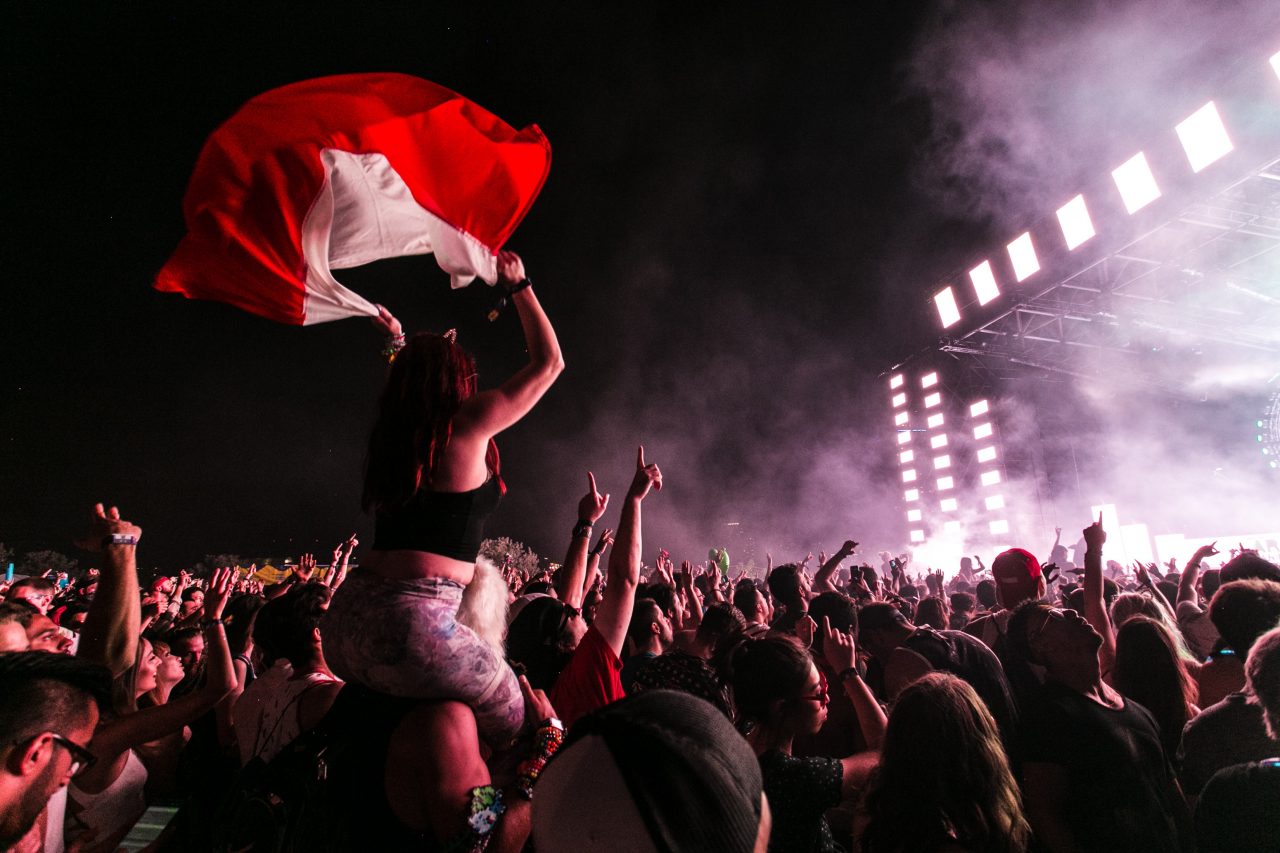 Festival crowd. Photo: Wendy Wei/Pexels

Since those early days, Glastonbury has grown into a vast five-day, multi-stage extravaganza and has welcomed many of the greatest names in music.
The festival – held on the fields of Worthy Farm at Pilton, Somerset – attracts more than 200,000 music fans, including royals and glamping celebrities. The cancellation of this year's event, though unavoidable, is particularly disappointing as it would have marked Glasto's 50th anniversary. Taylor Swift, Kendrick Lamar, Paul McCartney and Diana Ross were due to appear.
Nothing can replace the experience of tramping through mud in rubber boots hoping to spot a supermodel. But if it's the music you'll miss then fortunately a huge selection of videos from previous festivals is available.
This is another of those events where the BBC buys the TV rights and then makes sure it gets its money's worth by broadcasting wall-to-wall coverage. There's a BBC Glastonbury website that has loads of videos – memorable appearances include Dolly Parton in the Sunday legends slot in 2014 and Adele in 2016, and you can watch entire sets from last year. Videos can also be viewed on the Glastonbury YouTube channel, and there are many other notable clips elsewhere on the platform, including the Rolling Stones from 2013.
A couple of documentaries have been made about the festival, though they predate its rise to mega status. Glastonbury, directed by Julian Temple and released in 2006, tells the history of the first 35 years. Glastonbury the Movie, released in 1996, was shot at the 1993 festival and includes performances and film of fans.
Michael Eavis and his daughter Emily, who run the festival, have written a book, Glastonbury 50, to celebrate the anniversary. You can read plenty more about Glasto, including details of the charities it supports, on the official website.
WIMBLEDON
June 29-July 12, Cancelled
THIS is the event that will be missed most in the UK. The British are often said to be tennis fans for only the two weeks of the year when Wimbledon is under way, but during that fortnight they are mega-keen superfans.

Wimbledon centre court. Photo: davidkenny91/Pixabay 
Brits tune in to the BBC's wall-to-wall coverage in their millions. This is particularly true when British players – first Tim Henman, then Andy Murray – do well.
Wimbledon has been cancelled along with the rest of this year's grass court season, so fans will have to settle for watching highlights of previous tournaments. Fortunately there's a wealth of material on the Wimbledon YouTube channel. Relive the day Murray won the title for the first time in 2013, or watch highlights of classic matches such as the 1980 final between Bjorn Borg and John McEnroe, and Martina Navratilova versus Chris Evert in the 1978 final. The BBC will be screening some of Wimbledon's greatest moments during Wimbledon fortnight.
And if time really is hanging heavy as you stay at home, you could always while away nearly half a day watching the complete video of the longest match in history, the 11 hour, 5 minute epic between John Isner and Nicolas Mahut in the first round at Wimbledon in 2010. If you have a virtual reality headset, you can revisit the 2018 men's and women's finals.
The excellent Tennis Podcast is continuing even though the sport has ground to a halt. As the lockdown continues, everyone is wondering how to best fill the time while they're stuck at home – should I learn Mandarin, or start playing an instrument? The podcast team meets virtually from home, and in one episode Catherine Whitaker startled her fellow presenters by announcing that her ambition for the day was to put on a bra.
Another alternative is to watch the 2004 movie Wimbledon, a romcom set around the championships. The cast looks pretty star-studded in retrospect – it includes Paul Bettany, Kirsten Dunst, Sam Neill, James McAvoy and Jon Favreau, plus tennis legends McEnroe and Evert. There aren't too many tennis video games for modern consoles compared with other sports, but the recently released AO Tennis 2 – though based on another grand slam – has been well received.
The first Wimbledon championship was held in 1877, and it's the oldest of the Grand Slams. Today it attracts 500,000 tennis fans each year. There's no dress code for spectators, so if you want to recreate the tournament at home as you watch some of the videos then you can do so easily. Strawberries and cream is the classic Wimbledon treat, so add them to your home delivery order. You'll pay a lot less than you would if you were actually in SW19.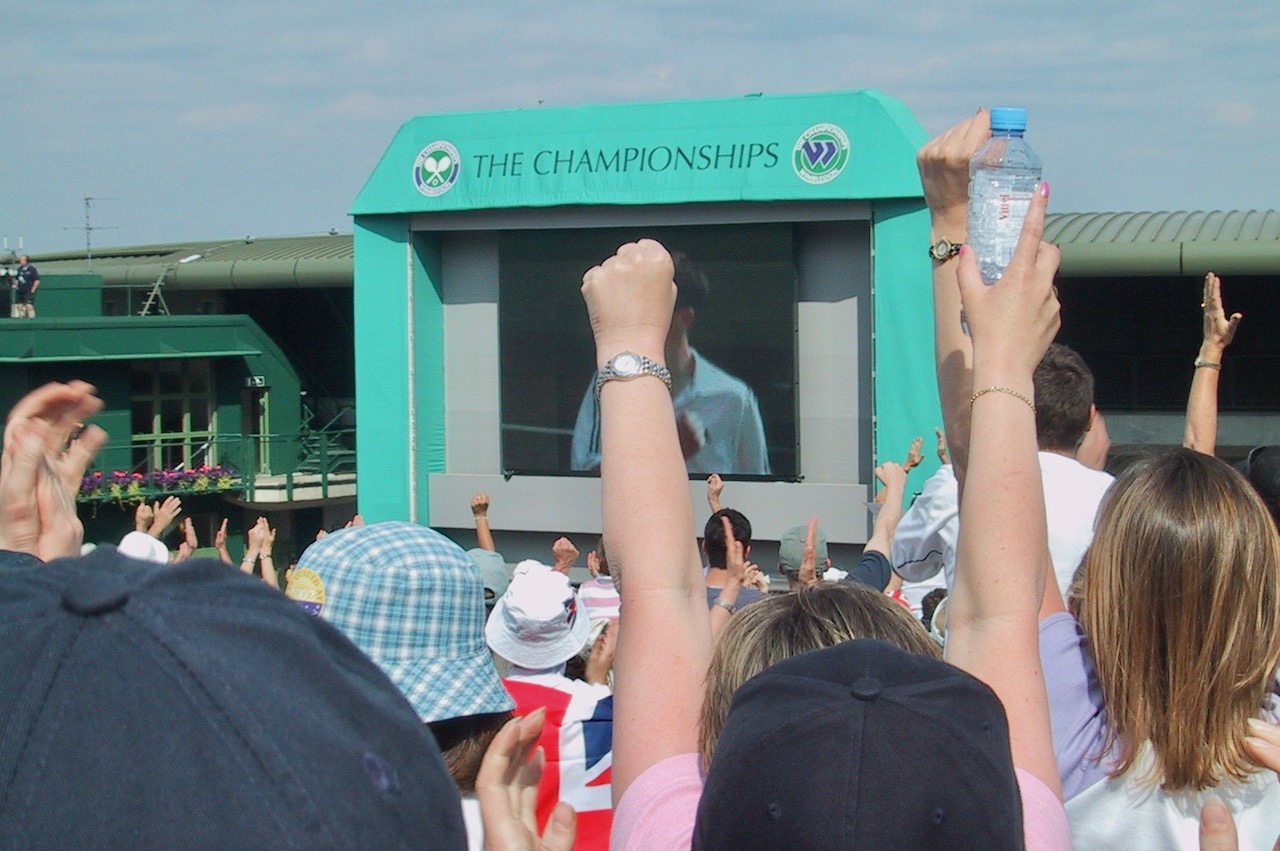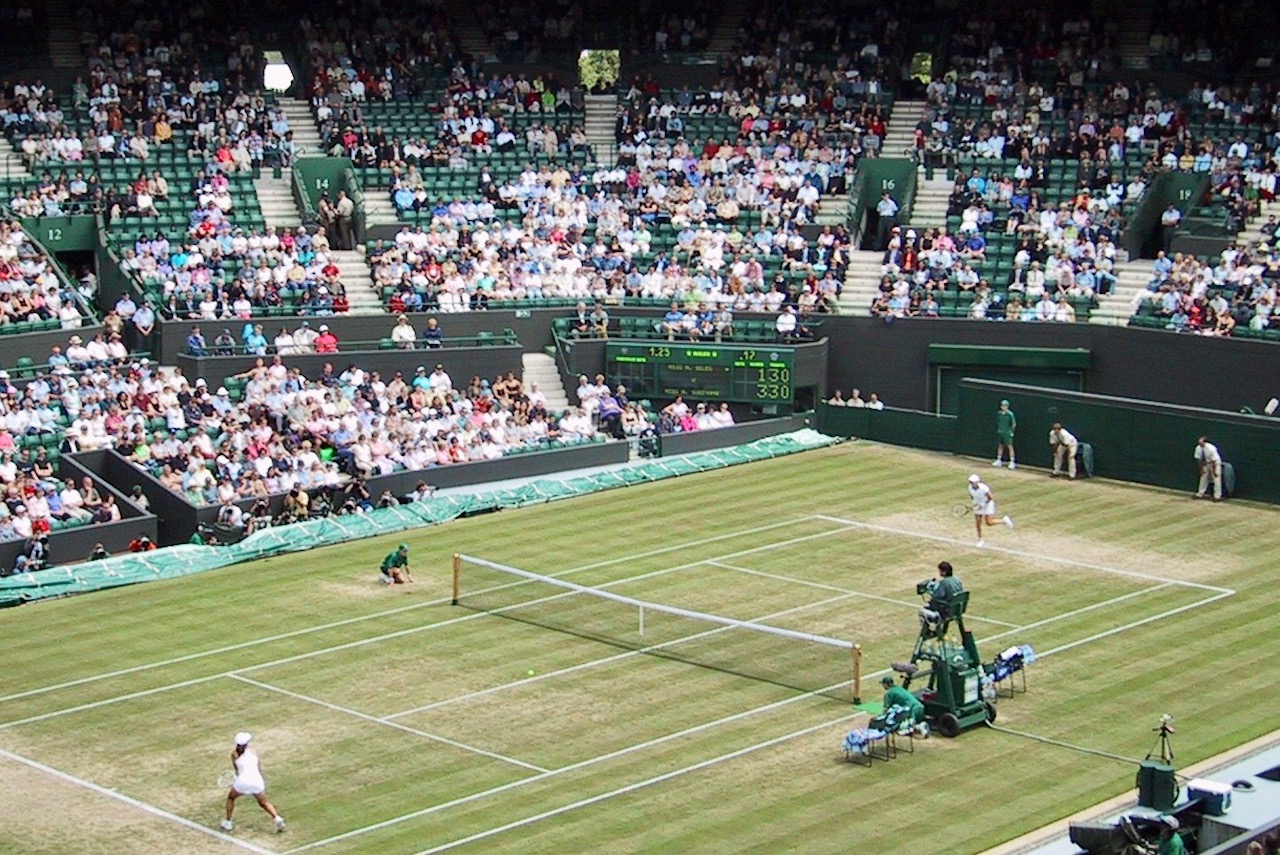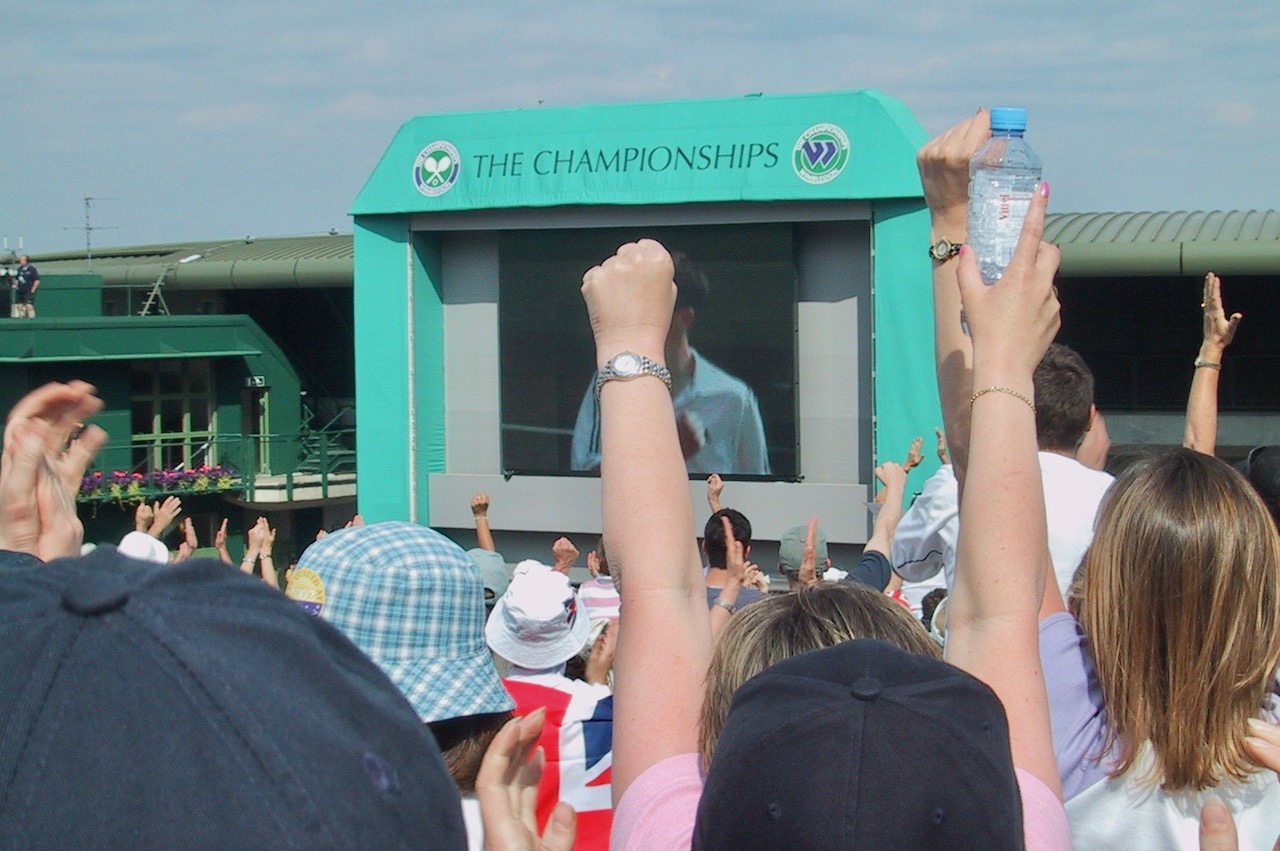 Weather Warning
HANGING over all these events is the perennial threat of rain, as the unreliable English summer weather can spoil the smartest gathering. Over the years, names such as the Chelsea Shower Show and Swimbledon have been used as downpours have wreaked havoc.
We've been rained on at several of these events. At Glyndebourne we once had to have our picnic in a marquee rather than outdoors in the beautiful grounds – no great hardship, but not so much fun.
One year we managed to get tickets for Wimbledon, looked forward to it for months, and then got completely soaked and fed up as the entire day's play was rained off. Hanging around the ground for hours was a pretty miserable experience, so we went to a friend's house nearby to dry off.
Our biggest disappointment came at Lord's. The 2005 Ashes series is remembered as the most thrilling ever as England defeated an Australia side packed with all-time greats over a five-match series. Our first-hand experience of this historic contest was less memorable. We had tickets for the fourth day of the first test at Lord's. There was no play until 3.45 p.m., and then England suffered a thumping defeat as they lost their last five wickets for 22 runs.
GLORIOUS GOODWOOD
July 28-Aug. 1, Awaiting Information
NO announcement has been made about this one, officially known as the Qatar Goodwood Festival. All race meetings in the UK have been cancelled until the end of April, and while there's still a bit of time to go until Goodwood, there's no guarantee that things will be back to normal by then.

View to the Downs from the stand 
The decision to hold Royal Ascot behind closed doors makes sense given the stellar level of the racing there. But Goodwood – which also offers high quality fields – is arguably the ultimate summer social event, so to hold it without spectators somehow wouldn't make sense.
The attraction here is the charming setting near the Sussex Downs, the fabulous atmosphere, and the way that every everything works so smoothly, having been honed over centuries. King Edward VII, a regular visitor, called it "a garden party with racing tacked on". The meeting's roots go back to 1801, and in normal times it attracts 100,000 people each year.
The racecourse stands on the Goodwood Estate, where the family of the Duke of Richmond has lived for more than 300 years. Another big annual event held there, the Festival of Speed for car enthusiasts, has been postponed until later in the year.
LORD'S TEST
June 25-29 (v West Indies), July 30-Aug. 3 (v Pakistan), Awaiting Information
TEST Matches at Lord's are the highlights of the summer for cricket fans in England. Socialising takes place in private boxes, in restaurants around the ground (our favourite is the alfresco Harris Garden), and in the Pavilion. There, members of Marylebone Cricket Club, which owns the ground, gather in their red and yellow ties for lunch or tea and cake in the Long Room Bar.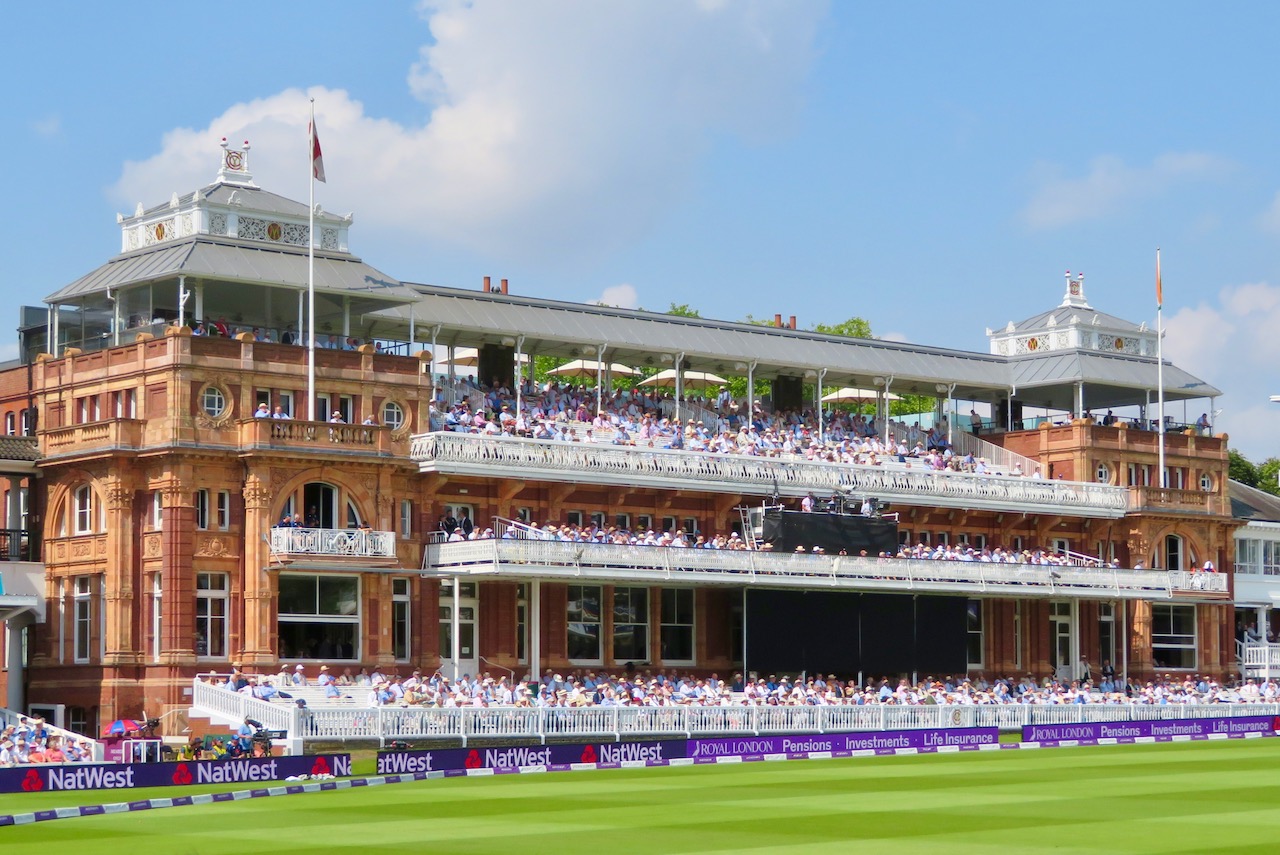 MCC members pack into the pavilion 
Whether or not any of this happens this year, as with so much else, is in severe doubt. The English cricket season was due to start on April 12, but the professional game has been suspended until at least July 1.
As a result, the Lord's Test between England and the West Indies and the rest of the series will, it is hoped, be played later in the summer. However, any international matches that do go ahead are likely to take place at other grounds which are designated "bio-secure".
On May 5, MCC chief executive and secretary G.W. Lavender said in an email to members: "The continuing uncertainty caused by the rapidly changing situation makes it hard to predict when we will once again be able to enjoy cricket in front of a full house at Lord's, but the prospect of that happening in 2020 looks increasingly remote."
Lord's, in St John's Wood, North London, has been staging cricket matches since 1814. The ground holds 30,000 spectators and Test series – which last up to five days – have attracted more than 140,000.
England are scheduled to face West Indies three times in Tests at different venues, and then Pakistan three times. Further announcements are awaited from the England and Wales Cricket Board.