Exploring Mount Takao: Tokyo's Most Scenic Hiking Trail
October 8, 2019
Just 50 minutes away from Shinjuku Station, Mount Takao offers a natural escapade away from the bustle of urban life. Equipped with its own charming ropeway and cable car, this mountain is perfect for every traveller looking to discover the beauty of nature in Tokyo.
Mount Takao has a network of hiking trails leading up its slopes, for visitors of all levels and abilities. The most popular trail for visitors is Route 1 (Omotesando Trail), which is broad, paved, and easy to access. Some of the other trails are more challenging, but offer unique scenic routes for more experienced hikers. All routes converge at the observation deck at the summit, which offers a breathtaking views over Tokyo. On clear days, you can even catch a glimpse of the snow-capped Mt. Fuji in the distance.
Read on to discover the various sights along the trails, including sights, restaurants, and more.
Immerse Yourself in Nature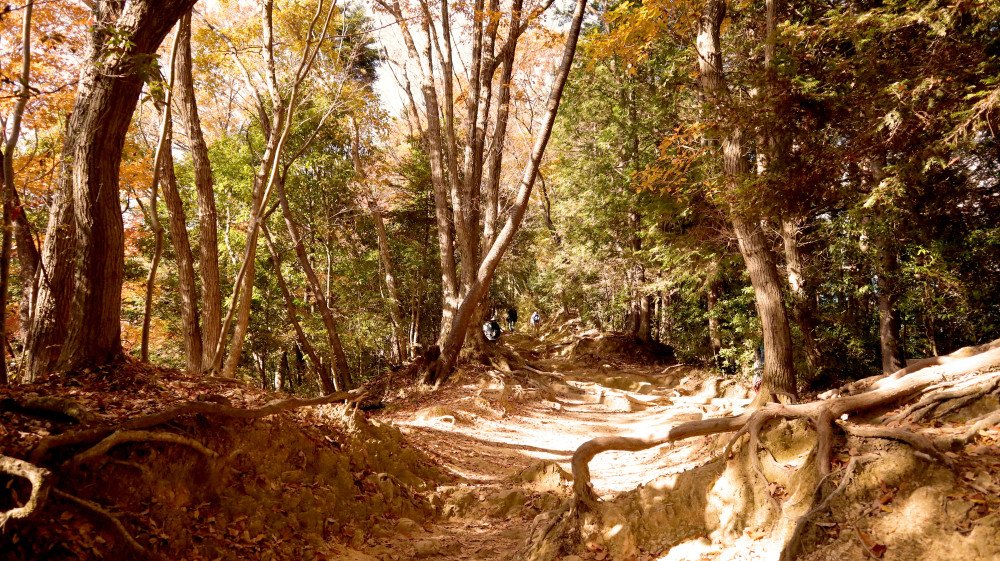 credit: slyellow/shutterstock.com
As you hike up the trails up Mount Takao, take some time to admire its unique biodiversity. This mountain is home to more than 1,200 species of plants and a wide variety of wildlife, including wild boars and giant flying squirrels. Look out especially for Takosugi, or "octopus cedar", aptly named for the way the roots of the tree curl and twist to resemble octopus tentacles.
Chairlift and Cable Car
credit: Kento 35/shutterstock.com
Nestled among the tall trees, the cable car and chair lift are both great options to enjoy another way of viewing the mountain. Similar to a ski lift, this is a must for a peaceful and fun way to ascend the mountain while getting some rest.
Yakuo-in Temple
credit: julianne.hide/shutterstock.com
Founded in 744 as a base for ascetic Buddhism in Japan, this temple provides respite for travellers and devotees alike. Boasting beautiful traditional architecture and vibrant colours, Yakuo-in Temple preserves the old world charm of Japan amidst the lush greenery of the surrounding mountain forest across all seasons.
Ukai Toriyama
credit: Nithon/shutterstock.com
For those who want to have an authentic dining experience at Mount Takao, Ukai Toriyama is a popular restaurant serving seasonal charcoal-grilled cuisine in private rooms with tatami mats and shoji paper screens. It also boasts a spectacular view of its 20,000m² Japanese-style garden, complete with thatched-roof houses and koi ponds. A free shuttle is provided from Takaosanguchi Station.
Jizo Statues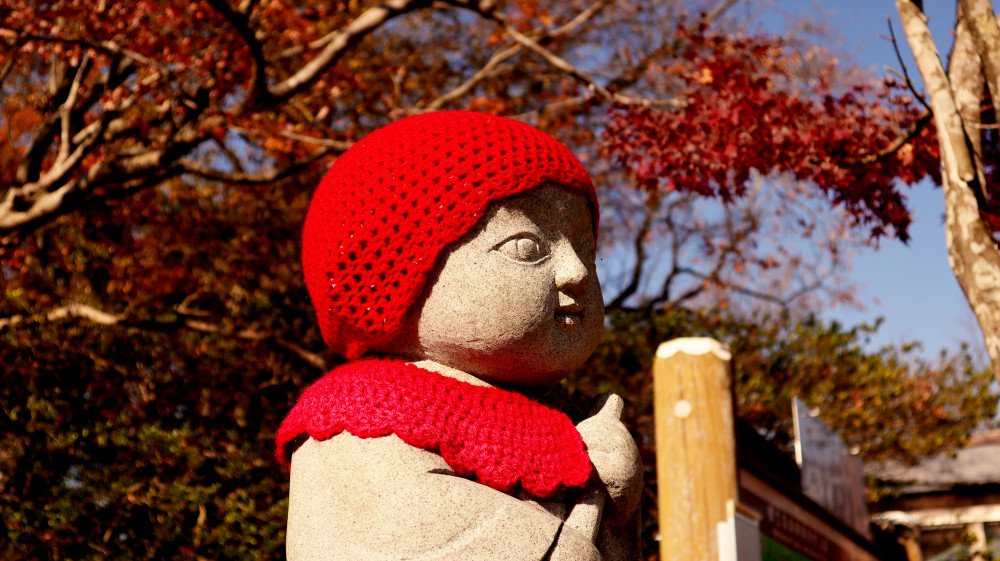 credit: slyellow/shutterstock.com
All around Mount Takao, you will find these intricate figures along your hiking trail, especially on the route to Yakuo-in Temple. Some statues look cute and friendly, while several others depict Tengu, a mountain goblin from Japanese folklore that has a long nose. Known locally as "Jizo" or 'guardian deity', these statues are believed to watch over travellers, women, and children. The unusual red hats and bibs that adorn these figures are meant to protect these statues from the natural elements as a form of respect for them.
TAKAO 599 MUSEUM
credit: Terence Ton Chin Eng/shutterstock.com
A 5-minute walk from Takaosanguchi Station at the base of the mountain, TAKAO 599 Museum is a modern space with 16 exhibits showing the various forms of plants and wildlife that can be found on Mount Takao. There is also a café and a small play area here, with a lawn and a splashing pond for children that are too young to take on the full hike up the mountain.
Other articles you may be interested in: