Street Photography: An Interview with Shirley Finlay from Travelling Handbag
October 21, 2019
Over the years, there has been a burgeoning of the genre of street photography. Sometimes known as candid photography, street photography usually refers to photographs conducted for art or enquiry that features unmediated chance encounters and random incidents within public places. To many, it captures the true essence of the moment and can often be the most unfiltered photographs of humanity. 
The Travel Pad caught up with Shirley (also known as @travelling_handbag on Instagram), who has been pursuing her avid passion of photography for years now. This can be evinced from her substantial portfolio where she showcases her remarkable ability to capture the unseen and raw moments of all the travel adventures she embarks on. Read on to find out more about how she embarked on her journey on street photography and has never looked back since!
Tell us more about yourself!
My husband and I retired to Edinburgh from South West Scotland over 5 years ago. Our two grown up daughters had flown the nest and we felt it was time for a change. Adapting to city life was much easier than we had envisaged and we now feel very settled here. I have been interested in photography seriously for around 15 years and completed an HND in 2006. My other interests include travel, keeping fit, reading and cooking. I volunteer at a charity, am a member of a gym and of various photography groups.

I worked as a photographer prior to relocating to Edinburgh, mainly in a studio environment. Street photography is a new genre for me and now seems to be taking over my life! Having more time for travel has presented more photographic opportunities too.

What is your Instagram page about and what is the motivation behind it?
I use Instagram to display both travel and street images. My gallery probably has three main points of interest - street fashion, travel and social documentary. The majority of the pictures I make feature people. We are social beings and the way individuals relate to their environment and others within their sphere at any given time interests me. I attempt to capture those relationships through my pictures.  

Viewing the work of other street photographers on Instagram also serves as a source of inspiration and provides a glimpse of life in other places around the world.  

When did you discover your love for (street) photography?
I have been taking 'street' pictures for about 3 years. Initially, as an alternative to working in the studio and knowing I didn't have the patience for wildlife or landscape photography, I thought I'd give street photography a try. Now I'm hooked and love the unpredictability and spontaneity of the genre.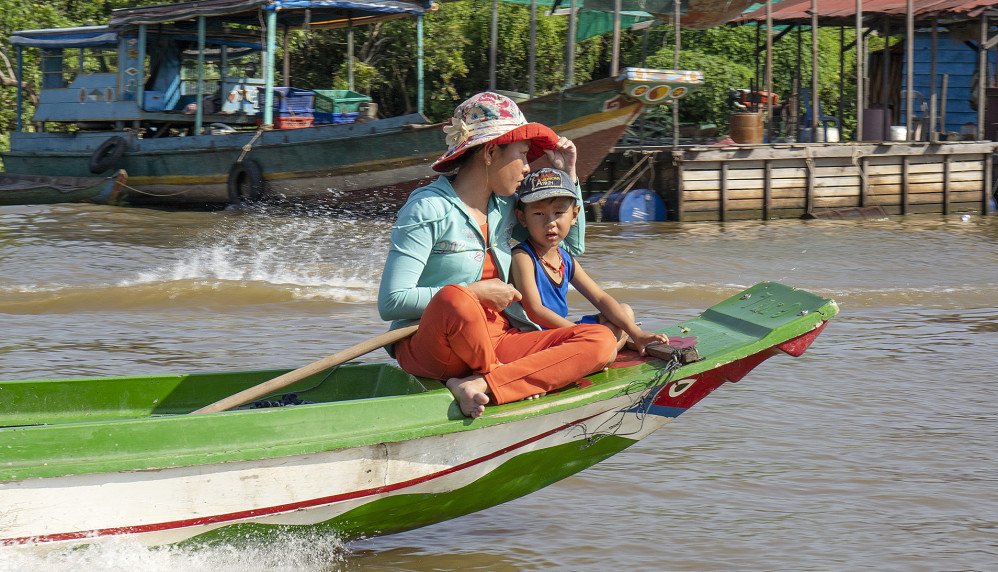 How do you support your passion for street photography and maintain a work-life balance?
Being retired I'm fortunate to be able to head out with the camera most days. Latterly other aspects of my life have been fitting round snapping rather than the other way around. When travelling, the first thing I organise is the camera bag.

Who is your biggest inspiration?
I'm inspired by other street photographers. Cartier-Bresson, Martin Parr, Bruce Gilden, but also by viewing the work of lesser known photographers. Visiting galleries and exhibitions are a good source of inspiration together with photography books. At the moment I'm also doing an online course on street photography through Magnum which I'm thoroughly enjoying.

What is the most interesting or memorable encounter you've come across while traveling and doing street photography?
Sometimes the most everyday scenes can be the most interesting. In Sri Lanka, we watched the net fisherman landing their catch on the beach. It took ages, the nets were taken out by boat some distance from the shore then gradually groups of fisherman hauled them in by hand. The cow strolling down the streets of Kalpitya and wandering into a shop where the shopkeeper promptly chased it out with a broom. Life on the Mekong. Markets in Cambodia with the stall holders sleeping on cardboard beside their produce, raw meat, vegetables, fish. Commonplace events in those particular countries.

What is the biggest challenge of street photography you've had to overcome?
Having the confidence to photograph strangers and on occasion to approach someone and ask for a portrait. It can be quite daunting, however the majority of people agree. I am also still trying to master being unobtrusive and blending in when I'm trying to take candid shots.

Out of all the cities you've traveled to, which is your favourite and why?
I'm not sure I have a favourite city. To date, possibly Ho Chi Minh. The people, the hustle and bustle, tuk tuks, motorbikes, rickshaws and wonderful food. A city of contrasts with a difficult history.


What advice can you give aspiring photographers?
Nothing will improve your pictures more than practice. Look at the work of other street photographers you admire and try to assess what it is that makes the image interesting to you and try to create those interesting elements in your own work. The technical and practical stuff can be learnt but actually making the pictures comes from the way you view the world. Lastly, do a little research prior to travelling. The laws on street photography vary in different parts of the world.
All photos courtesy of Shirley Finlay